Entertainment
Rotary: Awka Hybrid hosts maiden Charity Hangout, Raises Over $3,000 for Foundation
Lifestyle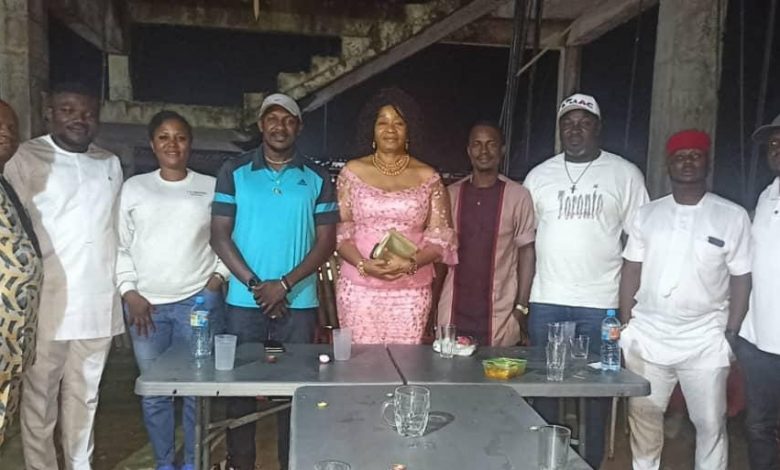 The Rotary Club of Awka Hybrid has held the first edition of their all-new project tagged "Charity Hangout" aimed at providing a unique timeout for quality persons to meet Rotary Leaders.
The event which held physically at X-Fit Luxury Centre in Awka, Anambra State of Nigeria and simultaneously anchored online, brought together quality people worthy of becoming members of Rotary as well as Rotarians alike to meet and greet the Guest of the Day amidst fun and very informal setting.
This maiden edition, "Charity Hangout 1.0" had its Guest of the Day as The District Governor-Elect of Rotary International District 9142, Rtn Grace OKARO who led the "Share My Story" Session to engage & enlighten the persons present on different topics ranging from benefits of Rotary, personal fulfilling experiences and importance of living a life of charity.
Also in attendance were the District Secretary, Rtn Christian Chinedu AGALA; Club President of Awka Central, Rtn Mike ONYEKA; Rtn Charles CHIKA; Rtn Chido OBIUDU (IPP of Awka); Rtn Chika IBENEME; amongst others.
Some Club Members present were Rtn Emmanuel NNAGBO (Chair, Rotary Foundation), Rtn Kodinna ANEKWE (Chair, PolioPlus), Rtn Alochukwu OBIANUMUO (Public Image Chair), and Rtn Chijioke ANIAGOR (Sergeant at Arms).
In the course of quality engagements, DGE Grace OKARO commended the Rotary Club of Awka Hybrid for the innovation behind the Club's model which enables members to participate in Rotary activities, both physically and virtually; while urging members not to relent on their noble efforts.
Following her charge and in appreciation of the impact of the Charity Hangout 1.0, participants raised the sum of three thousand one hundred dollars in support of the Rotary Foundation with assurances of fulfilling all commitments before the formal Inauguration of the Club scheduled to hold in December, 2021.
These donations came from everyone present including Chileta OZODILE, a friend of Rotary who was on transit but decided to breeze in to experience a Rotary atmosphere.
The event came to an end with the National Anthem as called by the sitting President, Rtn Ifeanyi ANIAGOH, the Club President of Rotary Club of Awka Hybrid.
Everyone departed happy with assurances that the second edition, Charity Hangout 2.0 will be awe-inspiring and more rewarding for all; the expected participants, guest of the day and the Rotary Family.