News
Rotary District Governor Calls for Peaceful Co-existence
News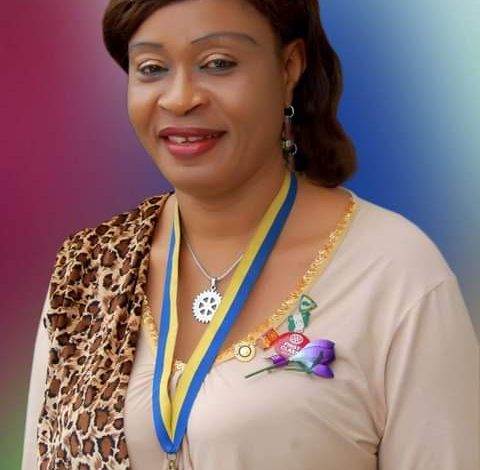 The District Governor of Rotary International District 9142, Rotarian Grace Okaro has called for peaceful co-existence of peoples of the world irrespective of "our differences which are negligible compared to our similarities as human beings".
She made the call in commemoration of the International Day of Peace while speaking to Newsmen at the Murtala Mohammed Airport on her arrival for a meeting of the Nigerian National Polio Plus Committee in Lagos.
Rotarian Okaro described racism as inhuman since all creation comes from God and attributed all forms of discrimination to ignorance.
According to her, "the process of Peacebuilding begins with understanding and respect for the differences that make us unique. The discord stems from what the people are fed with by the leaders who exploit their ignorant disposition, brainwash them and sow the evil seeds of discord to their advantage of perpetuity in power and the peoples continued disadvantage of perpetuity in penury and poverty".
"Let's face facts, why would you hate someone or people you do not know or haven't met before based on what you heard or are told? God made human beings to be able to think, understand and make individual decisions", she asserted.
According to her, Rotary has been in the forefront of Peacebuilding and Conflict Prevention across the globe, since 1914, when it adopted a resolution to "lend its influence to the maintenance of peace among the nations of the world.
"Rotary's proactive stance towards peaceful co-existence has been sustained through laudable cross cultural exchange programmes, service projects and its investment in the Peace Centers established in eight renowned universities across the globe. Annually, one hundred and thirty Peace Fellows are sponsored to these universities for Masters Degrees and Certificates courses on Peacebuilding and Conflict Prevention who on graduation are assigned to the promotion of peaceful living amongst the world's people.
"Rotarians are people of diverse backgrounds and Rotary tends to bring them together through its numerous programmes because there cannot be peace in the world when people do not know each other and have never met before".