Health
Salt, Sugar can kill, Soludo's wife warns, recommends organic food
Health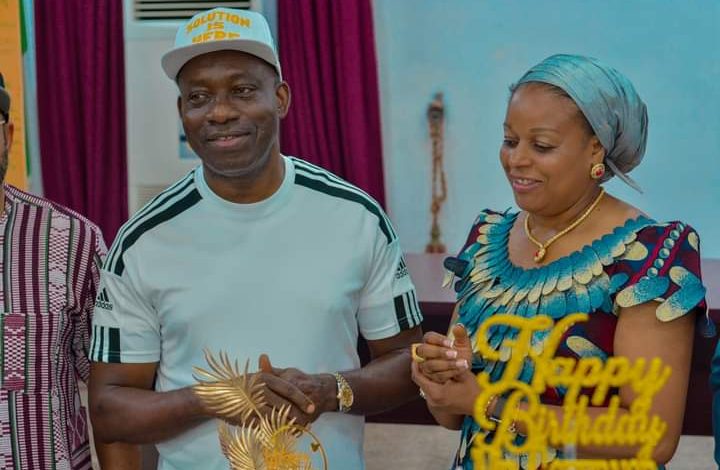 By Our correspondent
Mrs Nonye Soludo, wife of the Anambra State Governor, Prof Chukwuma Soludo, has warned against excessive consumption of salt and sugar, stating that are dangerous to health
As a consequence, she has called for urgent action to modify the over-production and over-consumption of foods and beverages that do not have healthy production and nutritional history.
Mrs Soludo stated this in Awka while running a review of her healthy living projects over the last month, noting that she was very concerned about excessive consumption of foods with high content of sodium(salt), sugar and unhealthy fats as against low intake of whole grains, pulses, vegetables and fruits.
Insisting that going full organic remains the surest way to cut down emerging killer diseases, the governor's wife stated that reducing sodium intake is one of the most cost-effective measures to improve health and reduce the burden of non-communicable diseases.
She further added that the World Health Organisation, WHO's current statistics that an estimated 1.89 million deaths each year are associated with consuming too much salt, calls for another look at the health value of foods that everyone consumes.
Mrs Soludo, who is practicing nutritionist, listed the primary health effects associated with diets high in salt to include raised blood pressure, increasing the risk of cardiovascular diseases, gastric cancer, obesity, among others.
She also called for the reformulation of food products to contain less salt and the setting of target levels for the amount of salt in foods and meals, especially among households.