Human Interest
Say THANK YOU to a policeman this season, win a gift
Human interest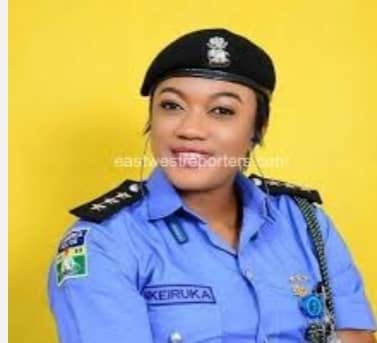 By : Nkeiru Nwode
#Police work has turn out to be a job where you seldom hear the word "THANK YOU" why?????
We are the first responders, we are the important law enforcement agents charged with the responsibility of protecting life and property of all Citizens and commissioned to maintain Law and Order. We are also the one on the front line of #danger.
We work 24 hours, all through the holiday Season to keep people safe. Everyday, you likely pass Police Officers on beat, discharging their legal duties or going about their daily business without saying a simple "Thank you". Saying a simple "Thank you for your service to humanity" can be be a remarkable way to show the Officer that you respect and appreciate what he or she is doing for the society.
If you have had a good experience or when you have one with an Officer, spreading that experience online or in person can do a great service to the person in maintaining the tempo and otherwise. Speaking well of the individual is also a gesture of gratitude, one that is very impactful.
Daily intensity of policing can take a toll emotionally or physically. We work day in….day out…24hrs….7days a week and 365 days a year. We are not perfect being, we are human trying to do the best we can in upholding our legitimate duties.
I urge you to thank a Police Officer today for their services by giving them a call or sending a thank you note especially this #Yuletide #Season to let them know you appreciate their efforts. If you do not know what to say, you can simply write or say….. "#Thank #you #for #risking #your #life #for #us" these are the words we don't always hear🤷😭😭😭😭
Thank your respective Divisional Police Officers (DPO), Zonal Police Public Relation Officers (ZPPRO/ PPRO) and Officers you know, screenshot the note of appreciation and forward to my inbox for a Christmas gift 🎁.
#letlovelead
#ProudCop
Thanks immensely as you do.
I remain yours,
Nwode Nkeiruka,
ZPPRO,
ZONE 13 Headquarters Ukpo,
Anambra State.
30th Dec, 2021.