Politics
Sensing Anambra's dislike for APC, Ifeanyi Ubah's aides advertise his works
Politics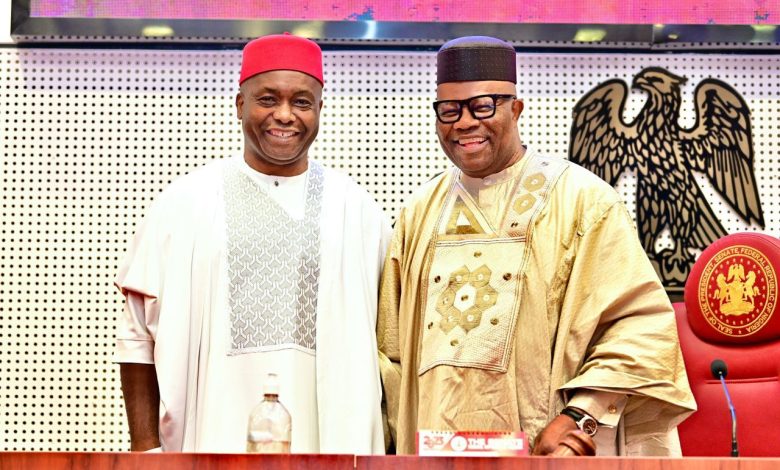 The Senator representing Anambra South senatorial zone, Senator Ifeanyi Ubah last week moved to All Progressives Congress (APC), from his former base, Young Progressives Party (YPP).
The move has been applauded by many as a strategic move, considering that he has the intention to govern Anambra State soon.
But some other people have seen the move as a deadbeat political move, considering the fact that APC has never seemed to be loved by Anambra people.
There have been attempts by governorship candidates of APC to unseat APGA, including recent attempts by Tony Nwoye and Andy Uba, all of which failed.
But sensing that the governorship ambition of Ubah may come flat to Anambra people, his media aides have generated a new narrative, which purports that the senator's ideals and love for service towards his people were far away from APC's style of governance, which may have inflicted pain on the people.
Below is one of the defenses by their media aides
For Ifeanyi Ubah to enter APC, he has a reason. Since we know him as a selfless man that has our interest at heart, we will continue to follow him anywhere he goes
The above was an excerpt from a conversation that took place between yours truly and an elderly woman that approached me at the venue of a service of songs at Late Emeka Mbonu's residence Nnewichi, Nnewi last night .
The beauty of the new order and political style that Ikemba Senator Ifeanyi Ubah has been implementing since he got elected as the Senator representing Anambra South Senatorial District in 2019 , is that the people who are the ultimate beneficiaries have since cemented this huge bond with him , a bond seamlessly woven with trust and driven by the Gosimkamfunanya concept of openness in the allocation of resources in addressing the needs of the people
Through the concept of Gosimkamfunanya, Senator Ubah is gradually building a culture of trust and accountability via a new poliitcal order which aims at fostering renewed dedication to service from political office holders.
With what Ifeanyi Ubah was able to do with YPP, a new party that he singlehandedly funded and transformed into a behemoth, the dividends that is set to come with his membership of the ruling APC is set to quadruple. Our people will be the ultimate beneficiaries
Senator Ifeanyi Ubah is the clearest example of a man with heavy collateral whose stake in the Anambra and Ala igbo project is both deep-rooted and irreversible with his personal investments scattered across igbo land.
The time has indeed come to negotiate better, align better and extract better collaborations from the centre .
The new APC under the brand of the man we trust is here
IFEANYI UBAH'S APC.IS A BRAND THAT EVERY ONYE ANAMBRA CAN NOW TRUST .
Kamen Chuks O
Nnewi.
•2023