Politics
Shootings in Nnewi as Ubah, Uba, Azubogu clash over attempt to snatch ballot box
Election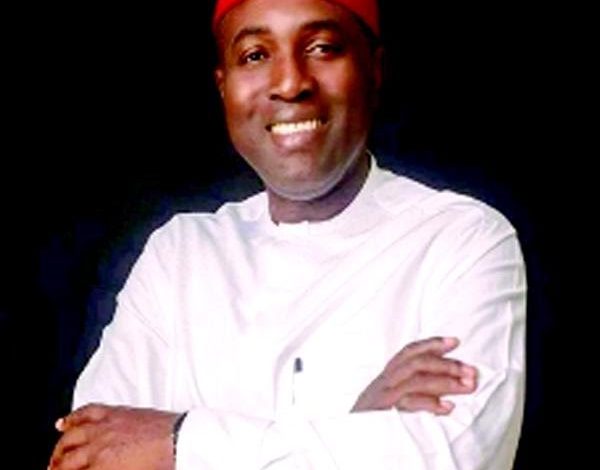 There was heavy shooting in Nnewi North Local Government secretariat on Sunday night as some politicians allegedly stormed the area in attempt to falsify election results.
Chairman of Capital Oil and Gas, and also a sitting Senator, Ifeanyi Ubah, self-styled godfather of Anambra politics, Chief Chris Uba and incumbent member of the House of Representatives, Hon Chris Azubogu were named to have been engaged in a battle at the area.
The secretariat serves as INEC collation centre for Anambra South Senatorial District election, where the three are too contenders.
The shooting in the area when the three politicians clashed last night, sent many journalists, supporters and even INEC officials to scamper for safety.
A source said Azubogu has invaded the secretariat with thugs and forced his way into the collation centre, where he and Chris Uba had hijacked ballot papers that were being counted, and we're about to move out of the premises, when Ifeanyi Ubah who had been alerted quickly stormed the area, blocking them from leaving.
This was said to have caused heavy gunfire, with Ubah gallantly confronting Azubogu and dispossessing him of the results he was about to make away with.
The source said: "Chris Uba was not lucky, as many voters beat him up, after Ifeanyi Ubah intercepted his vehicle and took the materials he had confiscated.
"He ran out of his vehicle and the supporters used the opportunity to catch him. Azubogu was luckier as he refused to step out of his bulletproof vehicle.
Meanwhile, media aide to Azubogu, Mr Emeka Onyia has insisted that his principal was only at the secretariat to submit a petition.
Ubah, the YPP candidate for Anambra South Senatorial District is presumed to be leading in the poll.