News
Uncategorized
Social Media users Clamour For Swiss National, Nwanyiocha As Commissioner under Soludo
Governance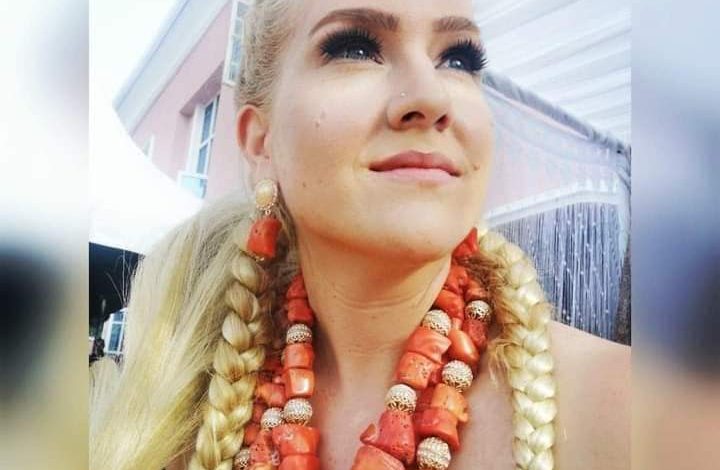 The recent clamour by some Anambarians has received counter attacks by others over the gross demand for the appointment of a Switzerland Citizen as Commissioner.
This controversial trend became most talked about recently by a lot of media influencers, indigenes and top politicians in both Anambra and diaspora after a suggestion was made on Twitter, drawing the attention of the incoming Anambra State governor, Prof. Charles Soludo to a Swiss National popularly known as Nwanyiocha for appointment into his cabinet as Commissioner of Culture and Tourism.
The post which kick started this trend was made by a Twitter user identified as @AfamDeluxo saying "The New incoming government of Anambra State should consider Nwanyi Ocha as Commissioner of Culture and Tourism. Her personality and tourist lifestyle will boost tourism in Anambra State".
As many users are currently in support of the suggestion, calling those against the suggestion as being xenophobically influenced and racist driven, others are in fierce rage, lambasting the poster and supporters stating that it is abominable for a foreigner to come rule over indigenes when there are capable hands to handle the same position.
One @sugabelly, a media influencer while reacting to this said "a white woman should be the commissioner of Tourism in Nigeria because of what? Are you f*ol, idi*t, mor*n, or all three?"
Recall that Nwanyiocha as identified through her media handles is a Switzerland citizen but due to the love for African culture most especially that of Igbo, got married to an Isuofia man from Anambra State being the same community where Prof. Charles Soludo the incoming governor is from and she is blessed with kids.
It would be worthy of note that despite the fact that Nwanyiocha is a Swiss, she still has a way of shuffling herself and kids down to every Igbo communities most especially during cultural festivals, Festive seasons and special holidays of which through this mingling lifestyle, she can now perfectly speak and write Igbo and Yoruba languages as her kids too are not left behind.
Her chosen lifestyle has earned her great number of followers on her media handle as she keeps updating them on all attended social events.