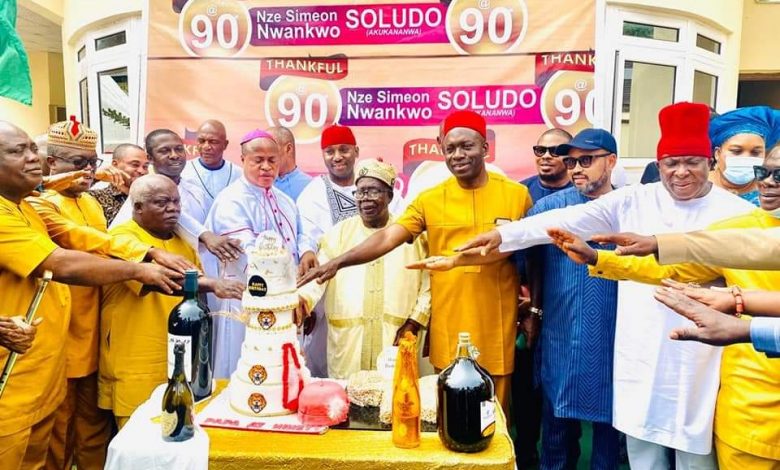 Anambra State Governor-elect, Prof Chukwuma Soludo had celebrated his father, Pa Someone Soludo on his 90th birthday.
Soludo was joined by his friend, supporters and other political associates to celebrate the nonagenarian innhis country home, Isuofia, Aguata LGA of Anambra State.
The former Central Bank Governor, in honor of his father wrote:
"Yesterday was a day of thanksgiving for the entire Soludo family who came together to appreciate God for the life of our Patriarch who just turned 90.
"I call it the "glorious 90". We do not take the grace of God for granted, particularly as my Dad at 90 exudes high spirit, and wields uncommon strength.
"To our friends who joined us in this moment of joy, we express profound gratitude to them, even as we pray God to grant them the blessings of successful aging.
"Thank you Immensely."
CC. Soludo