News
Soludo to defray N20bn gratuities inherited from Obiano
Governance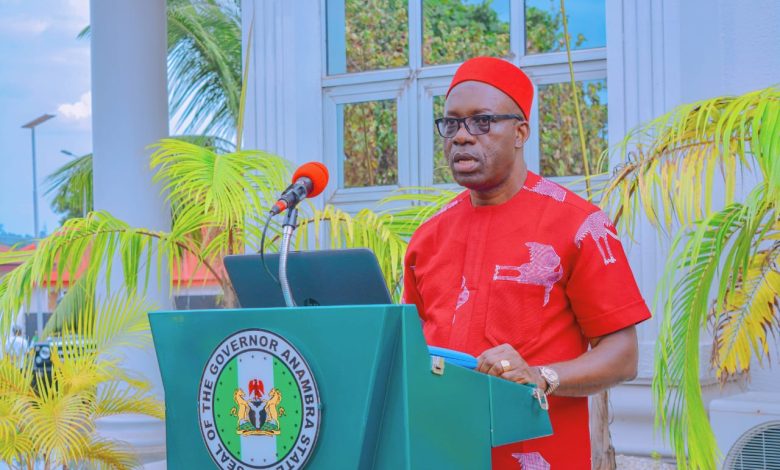 By Nwafor Okafor
The Anambra State Governor, Prof Chukwuma Soludo says the state government has commenced the payment of arrears of N20bn gratuities it inherited from his predecessor, Chief Willie Obiano.
Soludo said this in statement marking his 100 days in office made available to our correspondent on Sunday by his press secretary , Christian Aburime.
Stating that the arrears were being paid gradually, Soludo said his government had vouched that no retiree in state under his administration would be owed gratuity.
THE RAZOR NEWS gathered that the arrears of the gratuities started accumulating from 2018, prompting protests by some beneficiaries in twilight of the Obiano administration.
Promising to defray the arrears, Soludo said,"We have launched a policy that no retiree from the state civil service will be owed gratuity under our administration and have paid retirees from March to date. We have also begun, albeit gradually, to pay gratuity to pensioners who retired since 2018 and there is hope and joy in the land. We have also approved the same policy for local governments.
"Since February 2022, the contribution of oil revenue from NNPC to the federation account has been zero and many states have difficulty paying salaries. Thus, with declining revenue in the context of insecurity and a mountain of debt (including over N20 billion in arrears of gratuity to pensioners since 2018) vis-à-vis the sky-high expectations from you (my employers), some fundamental disruptive changes are inevitable.
" I remind everyone who has tried to commiserate with me that I consciously applied for this job, and there will be no excuses. We thank you, Umunne m, for your continued solidarity and support. Together, Anambra will win.
He said within the 100 days , his administration had declared a state of emergency on roads and traffic and preparing to flag-off the construction of over 220 kilometres of roads across the state when the rains would subside
He added,"We have spent the last 100 days addressing some key foundational issues: appointed, swore-in and organized a retreat for a new cabinet within five weeks; launched the campaign to mobilize our people to take back our state from criminals and head-on systematic and comprehensive attack on insecurity to restore law and order; revised 2022 budget and provided unprecedented allocation of 64% for capital/infrastructural development as well as priority for youth development; declared a state of emergency on roads and traffic and preparing to flag-off the construction of over 220 kilometres of roads as the rains subside; getting touts out of our roads and markets; redefining the purpose and character of government focused upon service delivery as well as prudent and transparent fiscal management.
He said during the period under review, his government had taken steps in ending the phenomenon of schools without teachers and hospitals without doctors by embarking on what he called an ambitious, open and competitive process to recruit thousands of teachers as well as doctors, pharmacists and nurses for hospitals.
He said the government had made reasonable efforts in cleaning up the mountains of waste on roads; working to ensure that entry into and exit from Anambra especially at Amansea and bridge-head Onitsha became pleasurable experience; to signal the urban renewal agenda with illustrative ambitious agenda for cleaning and modernizing Okpoko and Onitsha metropolis as well as other urban centres which would take greater vigor after the rainy season.
He noted that his government had laid the foundation for "our everything technology and technology everywhere agenda; restructuring and digitizing our Internal Revenue Service; designing and approving a regime for a GIS and digitization of our land registry; launching a policy of never owing gratuity to new retirees and gradually paying down the backlog for the State civil service and approving same for local governments; etc."