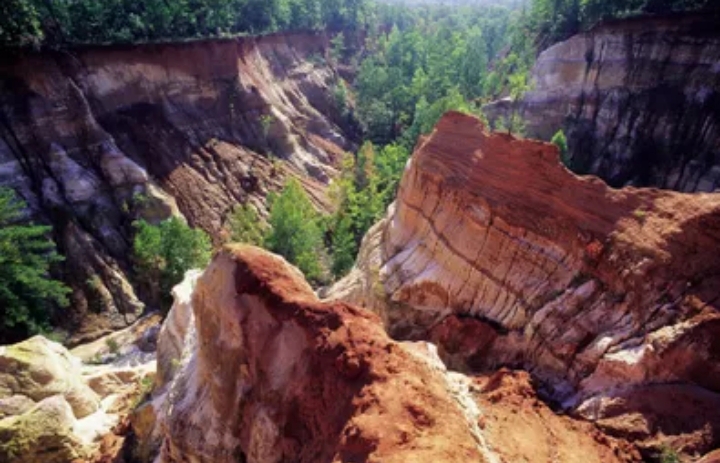 By Chidubem Peter
There is imminent danger on the Onitsha-Enugu expressway as gully erosion threatens to cut off the major road.
The gully which started when a portion of the drainage caved-in, has continued to spread, eroding half of the service lane opposite Chisco Park, Upper Iweka.
Overtime, due to negligence by the authorities, the gully has spread to the major expressway, washing away the substructure gradually. It is feared that as the rains intensify, the road will collapse if nothing is done urgently.
Commuters and citizens have called on the Anambra State Government to intervene and stop the imminent danger. Information from a reliable source revealed that the Anambra State ministry of works mobilized its staff to the site but achieved nothing meaningful as little has been done to mitigate the danger.
The people therefore called on the Federal Government and the State Government to intervene urgently before the gully erosion cuts off the expressway. "It is important that this gully erosion is arrested now before it grows bigger and cause more damage to this expressway", said Mr Edmund Okeke, a commercial bus driver.
To Ms Uju Anyika, a business woman and commuter, "it is time FERMA and the Federal ministry of works stepped in to contain the situation before it becomes a disaster.
"I am also calling on our Governor, Prof Chukwuma Soludo to do something to save the people of Anambra from the hardship which the erosion will cause if it cuts the road", she said.
The need for Government at all levels to intervene and nip this danger in the bud cannot be overstated. The location of the gully which is almost at the foot of the Upper Iweka flyover and the service lane connecting the popular Relief market is so strategic that it cannot be neglected.
The sooner government intervenes and saves the expressway from collapsing, the better for the people of Anambra State and millions of Nigerians who use the road daily.