Sports
Solution Walk For Healthy Living Holds in Awka on Saturday Sept. 9
Sports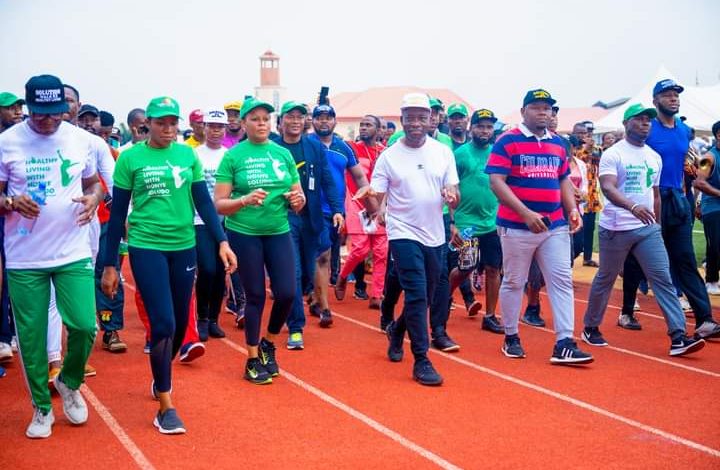 The second edition of the monthly health walk popularly known as "Solution Walk For Healthy Living" will come up on Saturday Sept. 9.
Patrick-Estate Onyedum, Chairman of Anambra State Sports Development Commission in a Statement on Wednesday.
Onyedum said the Prof. Chukwuma Soludo, governor of Anambra and his wife, Dr Nonye Soludo would lead the health walk scheduled to take place at the Awka Township Stadium.
The Commission Chairman the "Solution Walk For Healthy Living" is practical commitment of Gov. Soludo towards promoting a healthy and active population.
He called on the residents of the state across all ages and walk of life to come out at the stadium on Saturday to participate in the walk.