News
Stop coming to bribe me, Anambra Commissioner warns traders
Commerce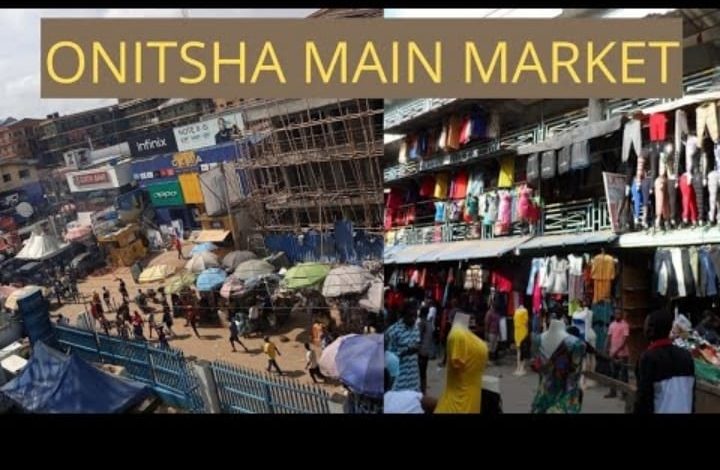 Our correspondent
The Anambra State Commissioner for Commerce and Industry, Hon. Obinna Ngonadi, has warned traders in the State to stop coming to his office for favour by giving him bribe but rather such persons should do the right thing as demanded by the State Government.
He sounded the note of warning while addressing market leaders at Anambra State Market Traders Association, ASMTA, Secretariat, along Modebe Avenue, Onitsha.
"Stop coming to give me bribe because I don't take bribe, do the right thing, don't accuse us of destroying illegal structures in the market. If we come, we destroy it".
"Those illegal attachments, structures you built blocking the market streets, when we come we will pull them down so that vehicles will pass through the market."
He also advised them to ensure accurate enumeration of market shops adding that some of them have continued to cheat the government by not presenting accurate number of market shops.
"We know all these tricks and it is better you stop it and do the right thing to also know what government generates from the market and what to remit to your leadership.
"If you help us in the enumeration in your income yours will be increased because government needs money for rapid infrastructural development of the State.
"Again, stop gossips and petition writing to me or governor, if you have problems get to your leadership or ASMATA leadership before coming to me for assistance.
"Let me warn that market chairmen should not be using market elders to work because what it means is that you are not in good terms with your executive and I will have no other option than to dissolve that market and appoint new executive", he stated.
In his response, the ASMATA President, Chief Ikechukwu Ekwegbalu, commended the Commissioner for the laudable programs the government has for the traders and pledged that they would abide by all decisions of the government.
He said that cleansing of markets has become regular in all markets in line with government resolve to make the state a better place to live in.
He pleaded to the Commissioner to allow the leadership of the market to do some minor jobs like ensuring free flow of traffic in the markets and settlement of issues among traders instead of the government doing it as it will not do all alone.