News
Sylvester Odife condemns Soludo's attack on Obi, heavy taxation
News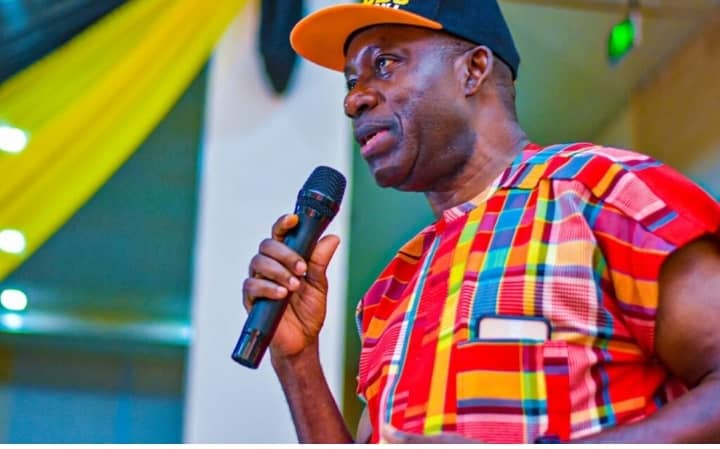 Tony Okafor, Awka
The Anambra State Governor, Prof Chukwuma Soludo has been tackled for his unprovoked attacks on the presidential candidate of the Labour Party( LP) Mr. Peter Obi.
The vilification came on Thursday at a press conference in Onitsha from a former President of the Anambra State Market Amalgamated Traders Association (ASMATA), Mr. Sylvester Odife.
Soludo had recently said, "Obi's investment for Anambra now worth next to nothing". He had also in a writeup titled : History beckons and I will not be silent (1), tackled Obi's presidential bid, stating that it's not in the interest of Ndigbo.
Odife in his text at the press conference in Onitsha on Thursday titled, "Soludo: Time For A Rethink" said : "Ndi Anambra have come to realise that Soludo is always full of himself and unrepentant demoter of his people for selfish goals.His disdain for Peter Obi's acceptance by NIgerians is not hidden".
"If the presidential candidate of the People's Democratic Party (PDP), Alhaji Atiku Abubakar is one of the front runners in the presidential race, according to Soludo who is the other candidate?"Tinubu of APC, I suppose.This is a childishly jealous campaign to demarket Peter Obi. Soludo remained a great disappointment as regards Mr. Peter Obi's candidacy"
The market leader said the signs of the LP tsunami was hovering in the horizon, emphasising that Nigerians had decided to rewrite the history of their nation.
Odife a former students union leader in his days at the University of Jos noted that many campaigned for Soludo to become Governor because they believed that his enthronement would ensure better governance in Anambra State and Ndigbo in general, but, according to him, most of Soludo's policies since he assumed office about nine months ago were counter productive, wondering how he intended to achieve his Dubai-Taiwan mantra in Anambra State.
Odife advised Soludo to rejig his revenue collection strategies which he said were biting hard on Anambra traders who supported his political aspirations to become governor.
He added, "Today, they feel shortchanged by the exorbitant taxes heaped on them by the Soludo administration.Some traders who relocated to Anambra State from other parts of the country, especially North are being forced to relocate to Asaba, the Delta State capital and Enugu because of Soludo's heavy taxes.
"Businessmen in Onitsha are quietly but gradually relocating to Asaba. Anambra State is losing businesses and taxes to Delta and Enugu. And this a sad commentary for the state.
"Early shocker for Ndi Anambra from Soludo was N100bn loan he demanded for approval from the State House of Assembly just three months in office, an amount many have not heard of in the annals of loans to the state."
He said currently touts Soludo had hitherto banned in Anambra State had taken over major parks and roads in Awka and Onitsha, lamenting that driving a vehicle in the two cities was like taking a trip to Golgotha, adding "Touts employed by Soludo are everyone's nightmare in Anambra State.Their fines could only be imagined by the touts themselves. This is the least expectations of the people when they were voting a university professor as their Governor."
He however commended Soludo on his efforts to combat insecurity in the state as well as the employment of 5000 teachers at a time Odife said some states in the country could not even pay their workers for several months even extending to years.