News
Tension as court may dethrone 48 traditional rulers in Anambra
News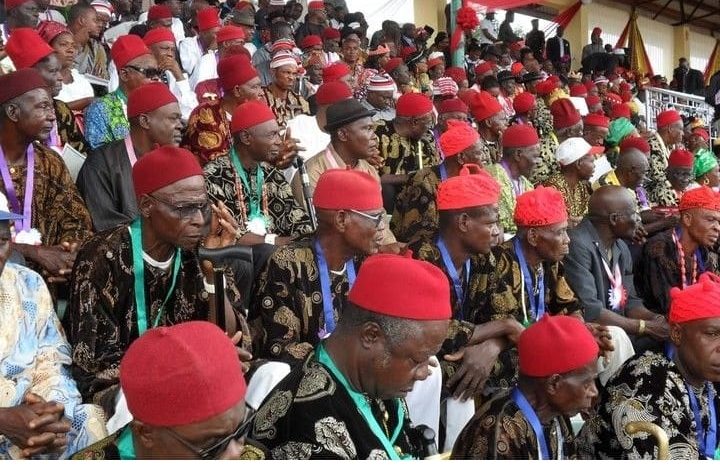 Our correspondent
A High Court in Anambra State may dethrone no fewer than 48 traditional rulers in the state following an application to do so by a plaintiff, Chinedu Tagbo.
Tabo averred that the state government had issued the monarchs certificate of recognition from 20I4 to 2022 without following due process of the extant laws.
The presiding Judge had adjourned the matter for hearing in the interlocutory injunction seeking the stoppage and recovery of their salaries, as well as other entitlements .
Tagbo, who sued for himself and on behalf of the people of the state, brought the matter before Justice Alexius Okuma.
In suit No. A/149/2022, the plaintiff is praying Justice Okuma to order the stoppage and recovery of salaries and other benefits accruable to the monarchs, pending determination of the substantive suit.
In the originating summon, dated April 26, 2022, the plaintiff prayed the court to de-recognise the 48 monarchs and recover whatever benefits that had accrued to them in addition to awarding him N100m as exemplary damages.
The plaintiff sought for interpretation of a provision of the extant laws and to determine the issue of whether the executive arm of government can issue 3rd to 5th respondents Certificate of Recognition from 2014 to 2020 without obtaining approval of the State House of Assembly as provided in section 4(j) of the law.
He also prayed the court to determine if the recognition can stand in the light of the governor's alleged failure to publish the Anambra State Traditional Rulers Certificated Gazette No. 1, Vol. 31 (2015 to December 31, 2022) dated January 28, 2022, listing the 48 monarchs before it can issue them certificates of recognition as traditional rulers as provided in section 8 and 9(i) of the law.
The defendants in the suit are state governor (1st defendant), the Attorney General of the State (2nd defendant) and the 48 monarchs (3-5th defendants).