Column
THE RAZOR HISTORY: Why Dele Giwa was killed
History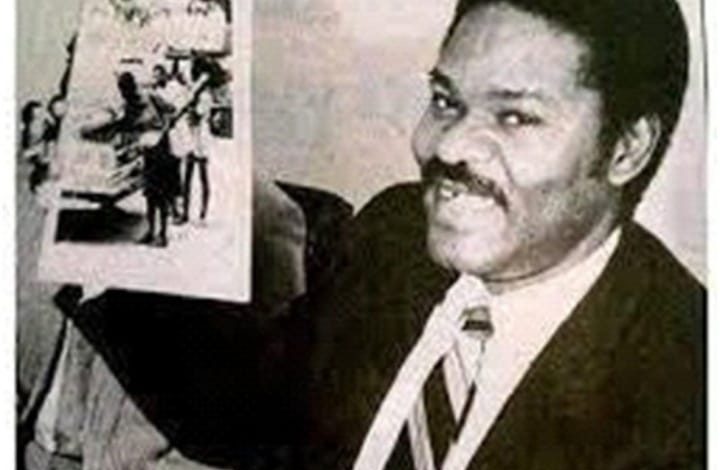 Compiled by Tony Okafor
08035033836
Dele Giwa was killed by a parcel bomb in his home at Ikeja, Lagos, while in his study with Kayode Soyinka, on Sunday October 19, 1986.The assassination occurred two days after he had been interviewed by State Security Service (SSS) officials. In an off-the-record interview with airport journalists, Lt. Col. A.K. Togun, the Deputy Director of the SSS had claimed that on October 9 Dele Giwa and Alex Ibru had organised a media parley for media executives and the newly created SSS. Togun claimed that it was at this meeting that the SSS and the media executives reached a secret censorship agreement. Under this agreement, the media was to report any story with potential to embarrass the government to the SSS before they tried to publish same.
Giwa had been invited by the SSS to their headquarters for the first time on September 19, 1986 after writing an article in which he described the newly introduced Second-Tier Foreign Exchange Market (SFEM) as "God's experiment" and suggested that if SFEM failed, the people would stone their leaders in the streets. Giwa was interviewed and his statement taken by two SSS operatives. He was later taken to meet with Lt Col Togun, the deputy director of the agency in his office. Togun is reported to have told Giwa that he found nothing offensive in the story as Giwa had also stated in the same story that he was hopeful that Babangida seemed determined to make SFEM work.
According to Giwa's neighbour and colleague, Ray Ekpu, on October 16, 1986, Giwa had been questioned over the telephone by Col Halilu Akilu of the Directorate of Military Intelligence (DMI) over an allegation that Dele had been heard speaking to some people about arms importation. SSS officials reportedly summoned Giwa to their headquarters again on October 16, 1986, and on the next day Ekpu accompanied him to the SSS headquarters for the interview. Lt. Col Togun accused Giwa and Newswatch of planning to write the "other side" of the story on Ebitu Ukiwe who was removed as Chief of the General staff, to General Babangida. The magazine had published a cover story titled, "Power Games: Ukiwe loses out", in its edition of October 20 which was on sale on October 13, 1986. Togun also accused Giwa plotting with the Nigeria Labour Congress, NLC, the Academic Staff Union of Universities, ASUU, and students to carry out a socialist revolution. Giwa was also accused of saying that Newswatch would employ the suspended police public relations officer Alozie Ogugbuaja. Ogugbuaja claims that on October 16, 1986, a bomb was defused by the police bomb squad at his official residence in GRA, Ikeja, Lagos. Ogugbuaja also said that he suspected that his phone might have been bugged because Giwa and Ray Ekpu in one of their telephone conversations with him had indeed promised to employ him in Newswatch if the police dismissed him.Ray Ekpu also believed that their houses and phones may have been bugged because he did discuss employing Ogugbuaja in Newswatch with dele Giwa over the phone only; he said that he found two bugging devices in the cover of two books inside his study. Lt. Col. Togun while questioning Giwa had claimed that he wasn't aware of the fact that Akilu had already questioned Giwa over the gun running allegations the day before, this was after Giwa had brought it to his attention.
Giwa reported the interrogations to his friend Prince Tony Momoh who was then the Minister of Communications, Giwa had told Momoh that he feared for his life because of the weight of the accusations levelled against him. According to Ekpu, Momoh "dismissed it as a joke and said the security men just wanted to rattle him"; Momoh promised to look into the matter. On Saturday October 18, Giwa also spoke to Admiral Augustus Aikhomu, the Chief of General Staff who said he was familiar with the matter and also promised to look into it.
Later on October 18, a day before the bombing, a staff of the DMI had phoned Giwa's house and asked for his office phone number from his wife Funmi. This same person from the DMI later called back to say he couldn't reach Giwa at the office and then put Col Akilu on the line. Ekpu alleges that Akilu asked Giwa's wife for driving directions to the house and when she asked him why he needed the directions he explained that he wanted to stop by the house on his way to Kano and he wasn't very familiar with Ikeja, he also offered that the President's ADC had something for Giwa, probably an invitation. According to Ekpu, this didn't come as a surprise because Giwa had received advance copies of some of the President's speeches in the past through Akilu.
On the morning of October 19, Giwa phoned Akilu to ask why he had been calling his house the previous day. Akilu had earlier called one of Dele Giwa's wife to request for his home address. Akilu was alleged to have explained that he only wanted to tell Giwa that the matter had been resolved. Ekpu says Giwa replied Akilu that it wasn't over and that he had already informed his lawyer, Chief Gani Fawehinmi to follow up on the matter. Akilu then told Giwa that there was no need for that, that it wasn't a matter for lawyers and that he should consider the matter resolved.
About 40 minutes after the telephone conversation with Akilu, a package was delivered to Giwa's guard while the guard handed it over to Giwa's son, Billy. (the accounts of which vehicle was used to deliver the package vary). According to Billy, the parcel had the seal of Nigerian Coat of Arms, restricting the letter to the name written on it . Billy also said that was not the first time his father will be receiving letters from the government When Giwa received the package from his son, he was with Kayode Soyinka (London Bureau Chief of Newswatch). The package exploded on Dele Giwa's laps, mortally wounded him and temporarily deafening Soyinka, who had excused himself to the rest room shortly before Giwa was supposed to have attempted opening the package. Giwa was rushed to the hospital where he eventually died from his wounds.
CULLED FROM GOOGLE