Column
Tinubu Seems Everything Buhari was, and More
Opinion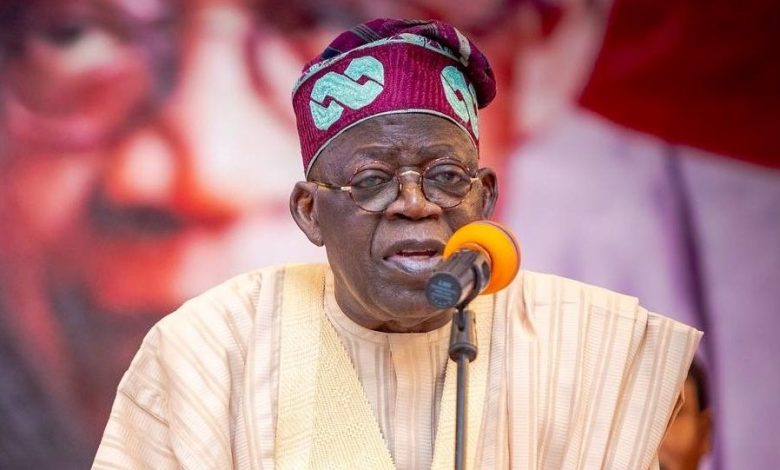 By David-Chyddy Eleke
I'm getting afraid for Nigeria at this point. Even though we believed that President Bola Tinubu didn't win the February 25 presidential election; upon his swearing in, we didn't have any option but to pray for him. If not for anything, for the love we have for Nigeria.
People like me believed that the worst thing that ever happened to Nigeria was President Muhammadu Buhari's coming to power in 2015.
The herdsman was clueless, and almost unaware of anything, even the ones happened right under his nose. He didn't just know where to start in tackling the myriad of problems plaguing Nigeria. Even the war against corruption which he mouthed was a fluke.
Upon his ascension to power, many public office holders arranged themselves well, believing that an anti corrupt czar had come to power. It took only a few months for everyone to notice his emptiness, and before you could snap a finger, corruption had shot up the mountain top.
It was under his administration that we were told that prisoners who ate beans and garri only round the clock were being fed for more than N10,000 per day. Under Buhari too, our children who were in our house during the COVID-19 era and eating our food, were said to have eaten billion in food. Then Emefiele also spent billions to dye the naira for us, just to get at Tinubu, and Buhari was sleeping while all these were happening. His wife once cried that the Aso Rock medical facility hadn't even a syringe.
Now, Tinubu is here. We pray that he disappoints us in this latest observation of his cluelessness, but it is sad to say that Tinubu is everything and more of what Buhari was. He has just months in office demonstrated cluelessness, and has shown that he is not aware of what Nigerians are going through under his watch.
He once exclaimed: "Let the poor breathe", but today, Tinubu is choking Nigerians.
Don't remind me of the N5billion subsidy palliative to states, because that money is not up to what governors use to fund their bogus and racy lifestyle.
Even if the governors were to share it equitably in their various states, how much would that amount to, for household within a state?
Under Buhari, we bought fuel for N120 per litre and we complained. The most Buhari could chastise us was N230 per litre. But under Tinubu today, Dollar is shooting to N1,000 for every single $1, and fuel stands at a princely N700 per litre.
One jester who wrote on social media reminded us that fuel in US sold for about N1,500 equivalent of the dollar. He said Nigeria's fuel remained the cheapest anywhere in the world. But ask yourself, do you earn in dollar and buy in Naira? We can only measure the worth of our fuel through the naira, which we earn after labour. Those who earn in dollar should buy fuel in dollar and not through the equivalence of the dollar in Naira in our faces.
Back to how clueless and unaware I think Tinubu is. During the Buhari administration, a couple of times, the PPRA (Petroleum Price Regulatory Agency), the body charged with the responsibility of regulating the price of petroleum products; came to Anambra. Journalists joined them to monitor compliance of filling stations in dispensing at government approved price. Even though it never worked, but at least, there was some form of gra gra (as Nigerians would say).
Fast forward to 2023 under Tinubu, PPPRA has lost the power to peg prices, because of the removal of subsidy. Nigerians are charged indiscriminately for same product, and Tinubu doesn't seem to be aware.
Under Tinubu, we are no longer afraid of buying fuel at the cutthroat price of N700 per litre. Our worry has shifted, and the new worry is the quality of fuel we buy.
Who else has noticed that lately, the 10 litres of fuel you buy at N7,000 cannot carry out the same task that 10 litres of fuel, purchased for N2,200 under Buhari?
Tinubu is obviously not aware. Give me power, give me power! You have power now, but you don't seem to know what to do with it.
I have been so worried lately about the fuel consumption rate of the jalopy of a car I pound around town everyday. Even though she is about the most economical of her type, I get surprised how a paltry 10 litres I manage to buy evaporates into thin air in just a short distance. I first started suspecting my fuel gauge, and later my suspicion shifted to the carburetor of my car.
But you know what? All are in perfect shape. It is the fuel. I talked with many friends who said same thing. In fact, one friend said: "If you like drive your car, if you like park it. That fuel in your tank has a way of depreciating, without you driving."
Tinubu has lost the power to peg prices of fuel, with the withdrawal of fuel subsidy, but has he also lost the powers to ensure that the quality of fuel we buy is actually worth the cost?
Just go to the market. Under Tinubu, the prices of noodles have risen, and the quantity inside each park has reduced. The price of sachet milk has also increased and the quantity inside has reduced. This is same for many products in the market, and I think it is same with the fuel we buy everyday.
We pray that Tinubu fixes Nigeria, especially if the Judiciary spares him, but I'm afraid, Tinubu is everything that Buhari was, and more.
Kaodi nu!