News
Traders Protest as Oga 'Settles' 'Boi-Boi' With 100k After 9years Apprenticeship
Business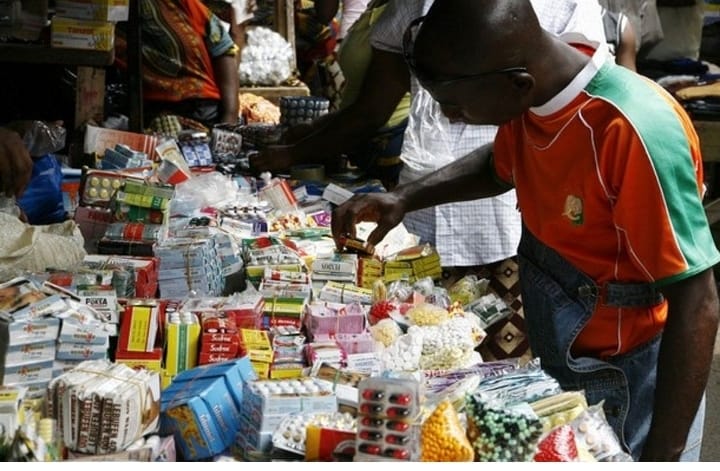 Some youths, comprising traders and apprentices at the International Electrical Market, Obosi/Onitsha, Anambra state on Saturday, 29th January, 2022, protested against a man (name withheld), known in market parlance as 'Oga', who could only 'settle' his apprentice (Boi-Boi) of nine years with the sum of one hundred thousand naira only.
The youths protested in front of the man's shop chanting 'enough is enough, the revolution has started', demanding that he treats his apprentice fairly, saying that the apprentice served the man very well.
The Igbo apprenticeship scheme (Igba-Boi) is a unique entrepreneurial model practiced mainly by Ndigbo. An entrepreneur takes under tutelage an apprentice, and teaches him or her the rudiments of a particular trade for an agreed period. On completion, the entrepreneur gives the apprentice seed capital.
However abuses have been noted in the system which according to Chief Uche Nworah, Ph.D , Managing Director and Chief Executive Officer of Anambra Broadcasting Service (ABS), is the reason ABS and Awka Chamber of Commerce, Industry, Mines and Agriculture (AWKACCIMA) are partnering to convene a national summit on Igbo apprenticeship.
The summit which will hold on the 9th of March, 2022, at the Hilton Leisure Hotel, Regina Caeli road, Awka, and themed 'Repositioning Igbo Apprenticeship Scheme (Igba -Boi) For Sustainable Economic Development'.
High Chief Dr. Obiora Okonkwo, Chairman of United Nigeria Airlines, will be the keynote speaker, and a panel of discussants will X-ray the Igbo apprenticeship scheme, bring out the positives while also recommending areas that should be improved upon for the scheme to continue to be relevant in the 21st century.