Human Interest
UGM: Communities Warns Indigenes Against Coming Home in Big Cars
Security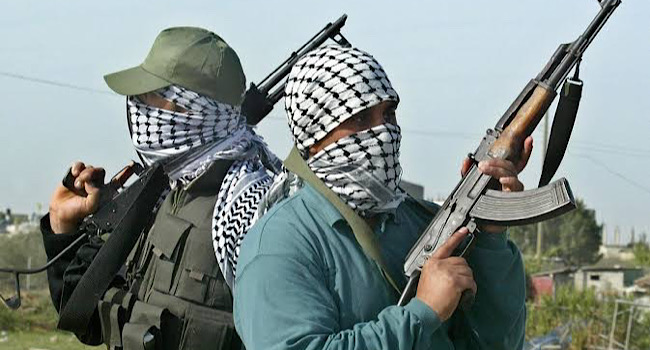 Some communities in Anambra State have resorted to begging indigenes living outside not to come home, following deteriorating security situation in parts of the state.
Many communities in Anambra South Senatorial zone, especially Nnewi South Local Government Area have been deserted, following the activities of criminals, who have now become known as unknown gunmen.
A message trending online from an indigene of Uga has chronicled happenings in the community for one week now.
The message said there is a daily attack in the community, while the gunmen operate twice a day sometimes. The message also warned Uga people living in diaspora not to think of coming home, while those who have pressing need to.do so are advised to Shun coming in flashy cars.
Recall that earlier, another message had been circulated, where Unubi and Igboukwu community are said to now have camps of the unknown gunmen.
Below is the message for Uga people, where the duo of political maestros; Chris and Andy Uba hail from.
…Good morning brethren!! I wish to inform us the happenings and the activities of this UGM" in our great town UGA and Umuoru to be precise,. Since this week starting from Monday 16th May 2022 we have never sleep with our two eyes closed. On that faithful Monday morning after shooting spraodically at Eagle food junction in Umuchu they went from there with there legs through OKA UGA, enter UMUEZE-UDOGU (MBATA) from there they passed through that small road at the back of UMUDIELEKE HALL enter UMUDIELEKE passed through NNAJIAKU Crescent,enter OCHENDO STREET from there to OKOROBI STREET and went through across OBIZI road and enter UMUEZE UGA. as if they are on patrol. On TUESDAY 17th May, this same people around 6 to 6:30pm entered UMUORU UGA through AKPULU TOWN (IMO STATE) to UGWUNWOCHA, from there they went to St. Paul's church Uga and collected the parish priests Rx 330 Lexus jeep. That same day around 7 to 7:30pm the snatched on Honda pilot jeep from one medical doctor along nkwo/ oye UGA market road. On Wednesday 18th May as we all were praying and watching to know what will be the outcome of the Court presiding in Abuja,via (MNK). around 11 to 11:30 am there was gone shots at Nkwo UGA, few minutes later we heard that UGM" attacked and made away with some motorcycles and phones. In the evening of the same day they came around 7 to 7:30pm and did the same thing they did In the morning at Nkwo UGA market. They shotgun in the air scared people and made away with motorcycles and some valuables. On Thursday 19th May 2022 we thought everything was over people were going about there normal activities with caution, around 5:40 to 6pm every were was like " there's fire on the mountain run run run" this UGM"pursued one man with white Toyota jeep double crossed him at IDEMILI NKWO ROUND ABOUT.NKWO UGA snatched the car from him . As People were running for there safety the UGM" told them not to run, they are not coming after them. UGA be anyi dizikwa hot". Like our people always say" onye ndi iro gbara gburugburu na eche ndu ya nche" just for us to have a hint of what's going on in the village right now pls don't come home with flashy jeep or 4×4 car if you must come home this weekend try always to be in your compound before 6pm. Onye chi nazo nakwa Azo onwe ya. Tomorrow is pregnant. Dalu nuoooo!!
*Copied*