Politics
Umeh a general in court matters, his advice will help Obi reclaim mandate – Obasi
Politics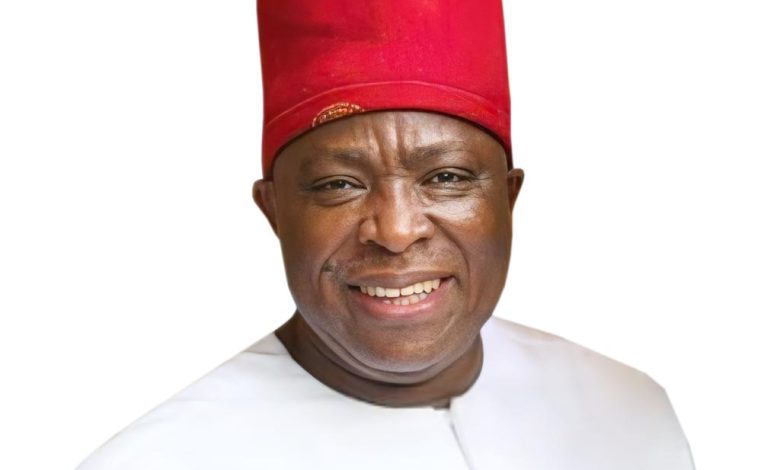 Mr Tai Emeka Obasi a member of the media team of the Labour Party presidential candidate, Mr Peter Obi, has said that Senator Victor Umeh will be very useful in helping to reclaim the stolen mandate of the party.
Obasi described Umeh as one politician who is very experienced in political litigation, and who has faced such brazen theft before and overcame.
Umeh was the candidate of the Labour Party in penultimate Saturday's election, where he contested for Senate, and was also declared winner in Anambra Central.
Obasi in a write up he posted on social media said: "As far as the last election was concerned, I worked and campaigned for only PO in the media space. But I was 100% certain that Ohamadike would win because of two major factors – Umeh himself is a grounded politician, who is both intelligent and streetwise. The other is the Peter Obi factor. No matter Umeh's shortcomings, the Obi factor would straighten things and it did.
"Congratulations to Ohamadike. Your victory is well-deserved. Now, let's get down to the other business – recovering Obi's mandate.
"In present Peter Obi's team, the most intelligent and experienced individual in the business of Election Petition Tribunals or Court Politics is Senator Victor Umeh.
"This is not the time to go for advice of technocrats, professors or theorists. Umeh is a professor in the practical aspects of Court Politics.
"I will personally hold him responsible if we do not recover this mandate. Ohamadike, please we need you to get to work," Obasi appealed.