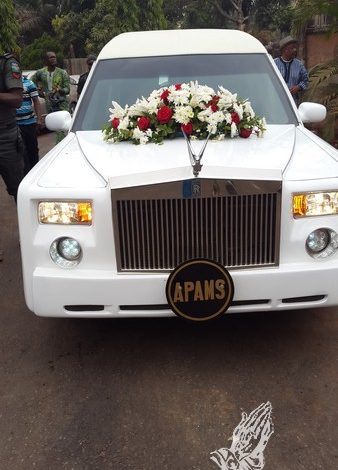 A Funeral Services Company, APAMS Funerals Limited, has opened its 16th South East Regional Office in Umuahia, Abia State Capital, on Saturday.
According to the Chief Executive Officer (CEO), of the Company, Dr. Kevin Chukwumobi, the regional edifice marked its 16th regional office in the country.
He said the expansion represented the company's commitment to providing quality funeral services throughout Nigeria.
He said, "The new regional office aims to cater to the funeral needs of customers around Umuahia, offering a range of funeral packages and services.
Dr Chukwumobi noted that with a team of professional funeral directors and staff, Apams would ensure that each funeral arrangement would be handled with utmost care and sensitivity.
He noted, "Apams has been a trusted name in the funeral industry for many years, providing comprehensive funeral services that meet the cultural and religious preferences of diverse communities in Nigeria.
"The company's consistent growth and expansion signify its success in meeting the needs and expectations of grieving families.
"By strategically positioning its offices across Nigeria, Apams ensures accessibility and convenience for customers in various regions of the country.
"The regional office will serve as a hub for funeral arrangements, body transportation, and other essential funeral services.
"Apams' commitment to professionalism, compassion, and attention to detail has earned the company a strong reputation in the industry.
"The opening of the new regional office reinforces its dedication to delivering exceptional funeral services to communities across Nigeria.
"With its extensive network of offices and experienced team, Apams continues to set the standard for funeral services in Nigeria. The company's growth and expansion reflect its continuous efforts to improve and cater to the evolving needs of grieving families.
"As Apams continues to expand its presence in Nigeria, it remains focused on providing quality funeral services and supporting families during their time of grief. The opening of the Umuahia regional office is yet another step towards achieving this goal and solidifying Apams' position as Nigeria's foremost funeral undertaker, he added.
"Apams boss, who has sustained the tradition of unveiling a new office at his birthday was excited about the way his Umuahia office which started as a small contact centre has blossomed into one of the most performing branches and commended the head of the branch, Miss Oge for putting up great effort in making Umuahia one of the best performing branches."
He equally promoted Miss Oge to the position of a regional manager with full paraphernalia of the office.
Highlight of the occasion was the cutting of ribbon to officially open the regional office by Rev father Leonard Kalu, Director, Umuahia Diocesan Catholic Mortuary, Umuahia.
The event was attended by the Executive Director, Apams Funerals Ltd, Lady Nkem Chukwumobi, Senior Staff of the company from across the country and members of the host Community.
The unveiling message was contained in a statement signed and made available to Journalists in Awka, on Sunday by Mr. Chinedu Okafor, media aide to the company's CEO.
Source: Paradise