Campus Buzz
UNIZIK: Randy Lecturers in Trouble as VC Innaugurates Sexual Harassment Committee
Campus buzz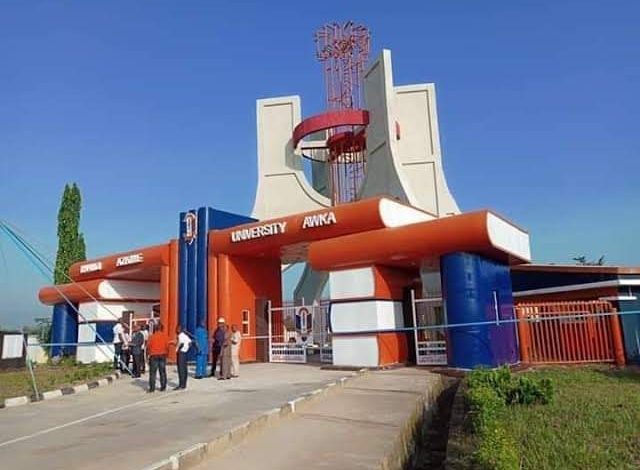 Hard times await Randy Lecturers in Nnamdi Azikiwe University Awka as the Vice Chancellor of the university, Prof Charles Esimone has inaugurated sexual harassment committee.
The committee which was inaugurated on Friday at the university consists of erudite professors, mostly female, who would hear cases and even recommend sanction for lecturers who harass students for sex I'm exchange for marks.
TheRazorNews gathered that the committee would also look at cases where students pester lecturers and attempt to offer them sex in exchange for good grades.
The Vice Chancellor has been praised for the initiative by both students and staff of the institution who believe that if the project of getting the university to become among the top 200 universities in the world must work, a committee like the sexual harassment committee must be there to ensure discipline among the students and lecturers.
Many universities in Nigeria have fallen to sex for grade, with many lecturers trapped in the web, while many female students have also been opening cans of worms about their experiences in the hand of randy lecturers.
With the new committee, female students of the university who have faced harassment in the hands of lecturers now have a place to run to for complaints.
The committee Members, include: Prof Harry Obi-Nwosu, Prof Chinyere Stella Okunna, Prof Nkechinyere Nwokoye, Prof Carol Arinze-Umobi (Committee Chair), Dr Chinyere Esimone, Mrs Ogoo Okolo (Secretary to Committee)
Two members were said to be absent from the meeting: Prof Emma Okoye and Augustina Chisom Ukoha (Vice-President, Students Union Government), during the inauguration.