News
We didn't congratulate Tinubu- Ohanaeze
News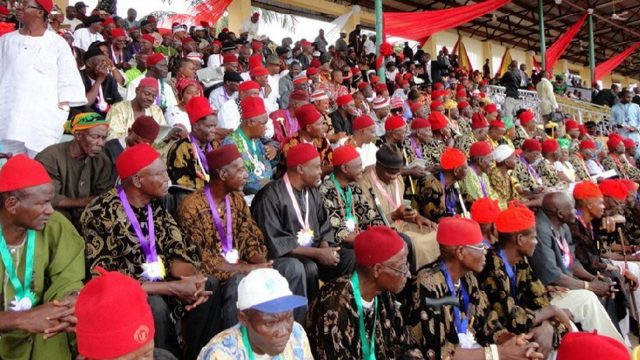 Tony Okafor, Awka
The Ohaneze Ndigbo Worldwide has disowned media reports purporting it to have commended the outcome of the presidential and National Assembly elections.
Speaking in Awka, the Anambra State capital on Tuesday, the Vice President of the apex Igbo sociocultural organisation, Chief Damian Okeke-Ogene said Ohaneze Ndigbo had not congratulated any candidate in the election.
Okeke-Ogene made it clear that the Organisation still stood firm on its earlier statement rejecting the way the exercise was conducted and its outcome as well as supporting political parties who were challenging the outcome peacefully and within the confines of the law.
He urged Nigerians and the general public to disregard statements and reports from those he described as faceless individuals who he alleged used the name of the Ohaneze Ndigbo to pursue selfish and inordinate interests.
He explained that Ohaneze Ndigbo Worldwide had only one leadership led by the late Professor George Obiozor elected by the seven Igbo speaking states and urged the media to always confirm sources of reports credited to the Ohanaeze Ndigbo before publication to checkmate the antics of self-seeking individuals.
The Ohanaeze VP who regretted that Independent National Electoral Commisdion( INEC) had demoralised and dashed the hope of the people, enjoined Nigerians not to be discouraged by the conduct of the Presidential and National Assembly elections and come out en-masse on Saturday to elect credible candidates in the governorship and State Assembly elections.