Politics
We won't allow Imo court abracadabra in Anambra, APGA warns Uba
Politics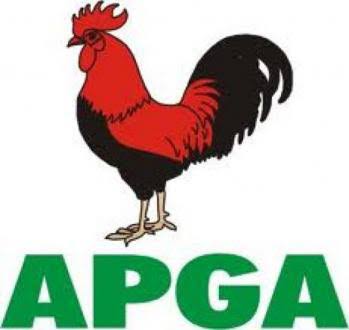 By Nwafor Okafor
The All Progressives Grand Alliance has said it is not bothered that the candidate of the All Progressives Congress, Senator Andy Uba, is challenging the victory of the governor-elect ,Prof Chukwuma Soludo, in court.
The National Co-ordinator, APGA Media Warriors, Chinedu Obigwe, said this in a statement issued on Monday in Awka, Anambra State.
He said, "The reason APGA faithful are seeing the Andy Uba decision to go to court as a welcome development is because they are confident that he will suffer a second round of disgrace and unbearable shame at the court.
"APGA faithful are not disturbed with the Andy Uba decision to challenge Soludo victory at the court.
"The reason is because that victory was given to Soludo on November 6th by Anambra electorates and the same Anambra electorate have vowed to stand by him in defence of his well deserved victory at the court.
"It's obvious that the blind followers of the Andy Uba are living in fool's paradise by creating the impression that pressure is being mounted on Andy Uba to congratulate Soludo and move on.
Obigwe added,"We are not bothered and will never be bothered with Andy Uba's decision to challenge Soludo victory at the Court.
"The main thing that APGA faithful and Ndi Anambra stated boldly is that they will not allow anybody to replicate the Imo State political abracadabra in our beloved State.
Such will not happen because Ndi Anambra will beam their search light at the tribunal up to the Supreme Court for the purpose of defending mandate they gave to Soludo with all their heart.
"The truth is that Andy Uba is just making noise but as a matter of fact he does not have case to prove at the Court.
The statement continues:
We are used to his noise.
Before the November 6th election, Andy Uba deployed lots of evil strategies to win the election, but APGA faithful destroyed all his evil strategies and defeated him in a shameful manner.
The hurricane Soludo did not only defeat Andy Uba in their local government, he also defeated him in his Uga community and that is to say that even the people of Andy Uba community love Soludo more than him.
The outcome of Andy Uba Court case will not be different from the outcome of the November 6th governorship election.
I'm confident that the Court starting from the tribunal to the Supreme Court will put a final seal on Soludo victory.
They will affirm the mandate given to Soludo by Anambra electorates.
I will end this piece with Soludo favourite Christian song "ife Chukwu delu, odego ya, ife odele ga eme" meaning "whatever is written by God is written and that thing written by God will come to fruition "
No man born of a woman change the will of God, Soludo well deserved victory in the November 6th governorship election is the will of God.