Column
Why Dr Godwin Maduka cannot be Anambra governor
Column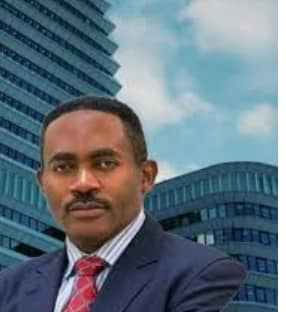 By Ezeana Igirigi
Dr. Godwin Maduka has all the degrees and certificates that he displayed. They are legit. But is he electable as Anambra Governor? Many don't think so.
He built a state of the art hospital in Nkerehi. Commendable.
Dr. Maduka is one of Umuchukwu of Arochukwu settlers in Nkerehi. As in many communities with Umuchukwu settlers, he grew up with Nkerehi indigenes. Fortune smiled on him in the USA. With that fortune he decided that Nkerehi should be renamed after his Arochukwu heritage as Umuchukwu. Money speaks so Nkerehi was allegedly renamed Umuchukwu and all the shrines in Nkerehi were destroyed because they were there for Devil worshipers.
Now Dr. Maduka wants to be Governor of Anambra. He ran in the PDP primary and PDP probably felt he was not electable so they went with someone else. Even Iyom Ekwunife got much more tally in the primary than Dr. Maduka but Iyom Ekwunife is remaining a loyal PDP and chairing the PDP candidate's effort in November election. Dr. Maduka with his wealth decided to run under Accord Party for Governor of Anambra.
By the way Bloomberg is a billionaire. He pulled out of the Democratic Presidential primary and supported the Democratic candidate who won. You join a party because you believe in their philosophy. PDP and Accord have different philosophies. Or should.
I believe in politics without bitterness. Maybe no one is saying what I am saying here.
Dr. Maduka has so many baggages that make him not electable as Governor of Anambra. Many Anambra folks have done as much in Imo and Abia, Aba and Owerri as Dr. Maduka has done in Nkerehi. No one from Anambra no matter how capable can run for office in Abia or Imo. If Dr. Maduka is elected Governor of Anambra it would be celebrated as a conquest of Arochukwu Kingdom. Why was it necessary to change the name of Nkerehi to Umuchukwu? Why was it necessary to destroy the ancestral places of worship in Nkerehi because they were worshiping the Devil and only the Catholic Churches were allowed in Umuchukwu? As Governor would Dr. Maduka have all the ancestral shrines where people worship destroyed in Anambra?
Do your research and tell us if any of the statements above are untrue. Don't worry about the author. Prove that any of the above are false with facts. Oh. The Pope appointed Bishop Okpaleke to Mbaise Diocese and even Roman Catholic ordained Priests joined in a demonstration with a coffin against his appointment. Why? He was from Anambra.
Ekwuo na anughi, na egbu nwata, afu na ekwughi na egbu okenye. Goodluck to all the candidates in the November election in Anambra, including Dr. Maduka. Dr. Ifeanyi Ubah and YPP are still looking good.
Blessings.