News
Wonders: Queen Elizabeth's Buckingham palace gate was built by Awka blacksmith – Obi
Wonders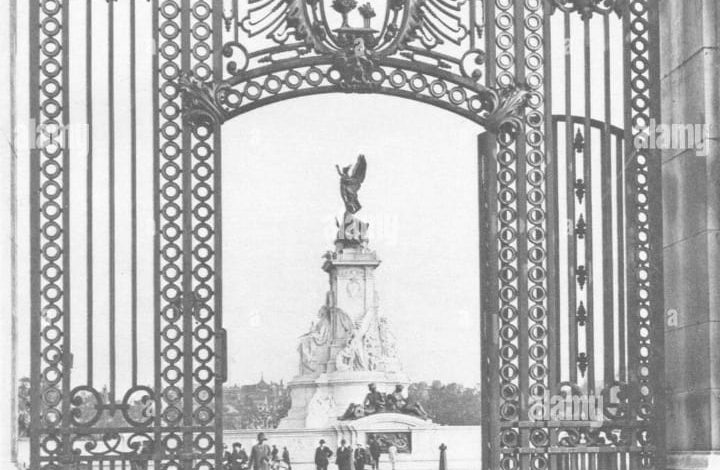 By Nwafor Okafor
The traditional ruler of Awka, Obi Gibson Nwosu has revealed that Queen Elizabeth's Buckingham palace gate in England was built by an Awka blacksmith, Chief John Uzoka from Umuogbu village Awka.
The Razor News search showed that the gate in question was built in 1902.
Obi Gibson Nwosu who made the revelation during the biannual Egwu Uzu festival in Awka , said metalmithing had taken the people of Awka to many parts of the world, especially England.
He called for the establishment of a Blacksmithing Village in Awka for the South-East .
Nwosu said the call had become necessary to ensure that blacksmithing which the people of Awka were known for would not fade away.
He said, " The establishment of the Blacksmithing village in Awka for South East will ensure the sustainance of the culture in the Igbo nation"
Nwosu used the occasion to commend the Anambra State Government for series of development in Awka, especially the Awka City Stadium, Anambra International Convention Centre in Awka among others which he noted had changed the face of the community.
He called on the Federal Government to map out more policies that would improve the living standards of the people.
The chairman of the 2021 Egwu Uzu festival and Director Emeka Anyaoku institute of international studies and Diplomacy, Prof Austin Nkemdilm Nnonyelu who described Awka as a blessed Community called on investors to maximize the opportunities afforded
by the Awka serene environment for investment
The Traditional Prime Minister of Awka Community, Chief Benjamin Okoye, thanked all that graced the event including a frontline philanthropist, Prince Arthur Eze, and a former Special Adviser to former president Goodluck Jonathan, Senator Ben Ndii Obi among others for their commitment to Egwu Uzu project.
The event featured conferment of Chiefaitancy titles on some deserving individuals including the Minister of Labour and employment Dr Chris Ngige.
A Media practioner, Mr Abuchi Nwozor who hails from Awka was recognized by the Traditional Ruler of Awka with a meritorious Community service Award for his selfless service to the community.
Cultural and masquerade displays by Awka metalsmiths climaxed the occasion.