Human Interest
Yuletide: Lamentations of travellers using Niger Bridge
Human interest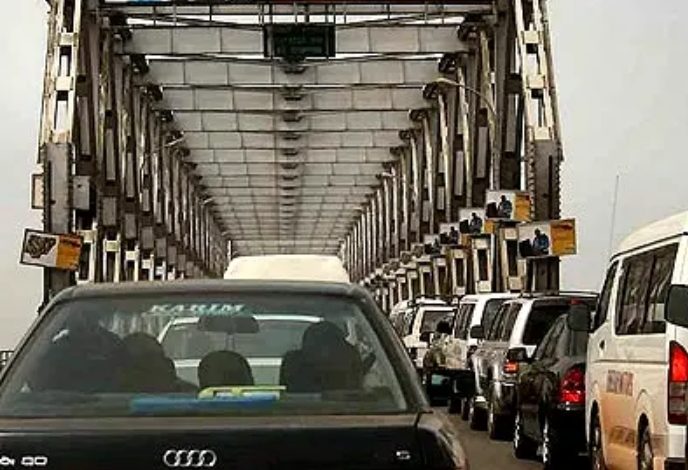 It was a lamentation for travellers and commuters on the Asaba-Onitsha expressway, yesterday, as the busy road linking Southeast with the South-South and Southwest parts of the country witnessed unprecedented number of vehicles.
Apart from the yearly increase in the number of vehicles on the road going to the Southeast, which actually started manifesting on December 20, the now infamous sit-at-home order by the Indigenous People of Biafra (IPOB) on Mondays, which though had been cancelled, was still observed in the zone out of the fear of the unknown (gunmen), causing many commuters to stay off the roads on Monday and planning their trips for yesterday.
As early as 11:00 a.m. yesterday, the traffic from the Niger Bridge, inward Onitsha from Asaba started building up, and by 2:00 p.m., it had become worse, the gridlock extending to Koka area of the Delta State capital, taking most commuters unawares. By 4 p.m., it was near a standstill, with small commercial buses and a few private vehicles taking one way up to Abaraka area, sometimes almost causing a head-on collision with oncoming vehicles on their right of way.
The gridlock saw drivers turn the inbound two-lane road to as many as five lanes, with some driving on lay-by and roadside. This led to increased fares to Onitsha from N200 to N500, as intra-city commercial vehicles refused to go beyond Abaraka, on the one-way route. There were hardly vehicles going to Oko, near Asaba, off the highway, except for those heading to Onitsha and beyond.
Before now, whenever there was snarl at the head bridge into Onitsha, drivers would go as far as Oko, from where passengers take commercial motorcycles, otherwise known as okada, across the bridge into Anambra State's commercial nerve centre at N3,000 per drop or N1,500 for two passengers, a journey of five minutes on a normal day.
A driver, Emeka Obidiegwu, travelling to Aba, was worried that he might be forced to cut the trip at nightfall.
He said: "We left Lagos early enough and having overcome the numerous checkpoints and hold-up on the road, we thought it would not take us time to cross to Onitsha. But look at us; we have been in this hold-up for over two hours and my concern is that it might not be safe driving across Imo State due to insecurity. I might be forced to cut short the journey or park somewhere to pass the night and continue the next morning;" he told The Guardian.
At the mention of 'cut short the journey,' his passengers, who were already frustrated as himself, roared: "Cut short which journey? Na lie' you must take us to Aba," not minding the spate of insecurity. One of them added. "Na because person no get money. If not, I would have taken flight to Owerri and continued my journey from there and avoid the risk on the road and this hold up."
A commuter in an Abakaliki, Ebonyi-bound vehicle, Mrs. Amaka Odey, noted: "We have been in this traffic since 1pm and up till now (3:00 pm), we are not sure when we will get to our destination. It is worse for some of us travelling to northern Cross River State from Abakaliki. Only God will help us in his country. We don't even know what is causing this kind of traffic on a day like this, which is not even December 31."
Travellers with little loads ds trekked into Onitsha, while those going far or with heavy loads resigned to fate. Passengers in vehicles without air-conditioners sweated it out, with babies crying as a result of heat.