Politics
2023: Anambra voters react over Obi's, Umeh's ambitions
Politics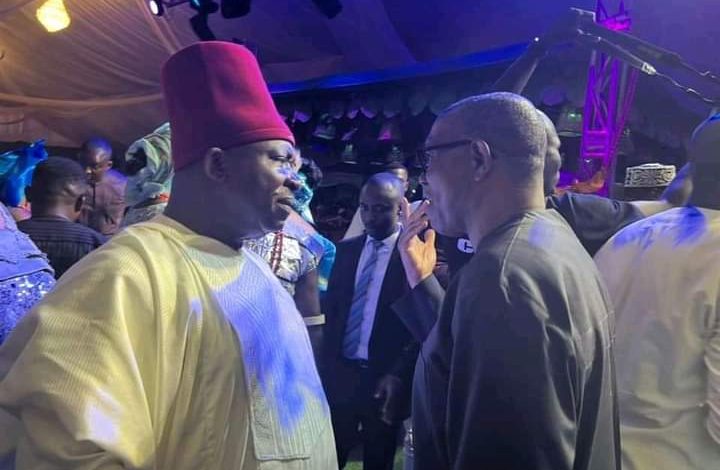 By Esindu Jacobs
The former Governor of Anambra State, Mr Peter Obi and the former National Chairman of the All Progressives Grand Alliance, APGA, Senator Victor Umeh are contesting the 2023 elections.
While Obi wants to be the President on the platform of Labour Party LP, Umeh, is gunning for the Anambra Central Senatorial seat on the same platform.
Both political gladiators come from Anaocha local government area of the State.
Their local government area, also, has Senator Uche Ekwunife, contesting the same senatorial seat against Umeh, on the platform of the People's Democratic Party PDP.
But at the weekend, the Anaocha local government area voters came together and made their choice of who they would vote for during the 2023 elections.
They declared that they would support Obi's presidential ambition and that of Umeh for Senate.
They did not end there, they equally, donated money, vehicles and other things for the success of Labour Party and it's Candidates during the election.
One of the voters, who spoke with The Razor News, Okwudili Okafor, said any other person contesting the election against Obi and Umeh in the area would be wasting his or her time and money .
They declared that only Obi and Umeh they know and would vote for, adding that LP had taken over the political space of Anambra State.
For Senator Victor Umeh, the donation made him to become emotional, as he assured them that their efforts would not be in vain.
He said they were not contesting the election for selfish reasons, but to lift the standard of living of their people.
"If anyone offers you money please take it but remember what they're looking for. They will forget you people after electing them. LP is the only platform that can offer you peace of mind " Umeh said
Umeh, told them that they would meet again when the political rallies begin.
He said the same stakeholders meetings would be held in all the local government areas that make up Anambra Central senatorial zone.
They are : Anaocha, Njikoka, Dunukofia, Awka North, Awka South, Idemili North and Idemili South .
The crowd at the Anaocha local government area stakeholders meeting was unprecedented, with all the political heavyweights in the area present at the event.
They spoke glowingly about Labour Party, Peter Obi, the presidential candidate of the LP and Senator Victor Umeh, the Anambra Central Senatorial candidate of the Labour Party ( LP).