Politics
2023: Ekwunife loses, as court retains Umeh as LP candidate
Politics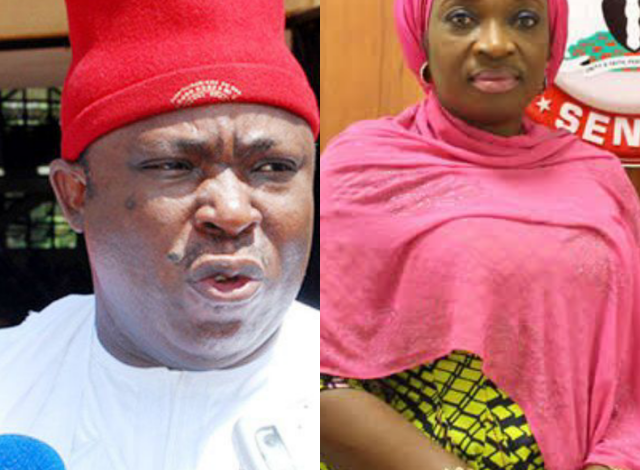 Tony Okafor, Awka
The Court of Appeal, Awka has affirmed Senator Victor Umeh as candidate of the Labour Party for Anambra Central Senatorial District for Saturday's polls.
The Court in its judgement held that the suit which supposedly disqualified Umeh at the Federal High Court, Awka was statute barred and lacked locus.
Justice Olubunmi Oyewole, who read the judgement via zoom allowed the two appeals by the Labour Party and Senator Umeh to stand.
Mr Surajo Gusau,the Deputy Chief Registrar of the Court confirmed the judgement to our correspondent.
Recall that Ekwunife and PDP had gone to the Federal High Court, Awka, to contest the validity of Umeh's nomination in the Labour Party.
The court below presided over by Justice Hyeladzira Nganjiwa in his judgement on January 27 granted Ekwunife's petition and disqualified Umeh.
The LP and Umeh through their counsel Chief Alex Ejesieme (SAN) and Patrick Ikwetoh( SAN) respectively appealed the trial Court Judgement for lack of locus by the respondents and prayed the court to set aside the judgement.
Umeh is LP's candidate for Anambra Central, the Senatorial District of Mr Peter Obi, one of the frontline presidential candidates in the February. 25 elections.
Reacting to the judgment, Chief Beluolisa Nwofor, SAN, counsel for Ekwunife said he will appeal the judgment.