Politics
2023: Ekwunife mocks Peter Obi again at Enugu dinner party
Politics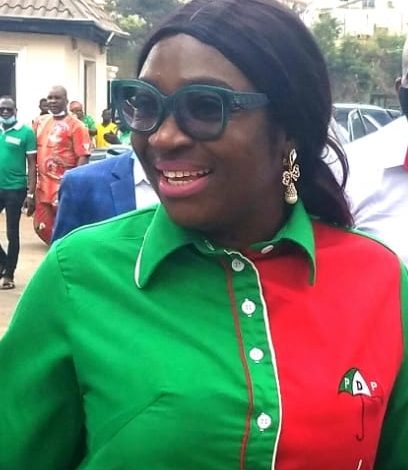 By : Our Enugu Correspondent
'All is fair in love and war' seems to be in play in this year's election as the major players in the game seem not to be taking it easy on the 'upcoming' major party in the country.
Senator Uche Ekwunife, the senator representing the people of Anambra Central Senatorial District of Anambra State and who is also known as one of the most active female senators in the House has slammed the efforts of the Labour party to produce the next president in the country and the next governor in Enugu State
The senator who made this known during a dinner party hosted by Dr. Kingsley Udeh, a former Enugu state governorship aspirant who stepped down for the present PDP gubernatorial candidate, Peter Mbah during the party primaries. The dinner which was hosted in honour of Peter Mbah saw the attendance of several dignitaries and public figures in the country.
Stating that the PDP was about to take back all their positions in the country, Ekwunife said "I heard there are those who are making noise saying they are labour party, they will all labour in vain.
"There is nothing like Labour Party. We are working very hard to win all positions for PDP. There is nothing like over winning, there is no room for mistake this time around", she declared.
Ekwunife who was quoted to have talked down on Peter Obi in similar circumstances in a stakeholders'meeting at her Event Centre in Awka a few months ago, denied the allegation, alleging that the story was paid for.