News
2023: INEC accused of registering 10m minors, aliens as voters
News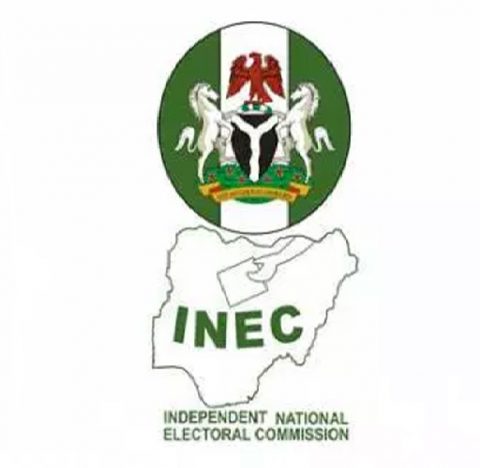 A civil rights group, International Society for Civil Liberties and Rule of Law ( Intersociety), has accused the Independent National Electoral Commission(INEC) of registering no fewer than 10 million minors and aliens in a section of the country for the purposes of 2023 general elections.
Intersociety stated this on Monday in a statement made available to our correspondent in Awka, the Anambra State capital, titled, "15 ways of citizens' disenfranchisement and presidential election rigging unmasked".
The group said it came about the conclusion in a painstaking field finding it conducted recently, adding that over 30 million citizens were yet to be captured as registered voters nation-wide while 20 million others were deliberately being denied PVCs.
The group said,"An estimated total of 10m others presently contained in Nigeria's National Register of Voters are strongly suspected to still bear the identities of minors and allowed illegal aliens. In other words, the present National Register of Voters still bears roguish outlook and can only be credible, nationally acceptable across religious and ethnic divides and factored in coherence with the Commission's newly acquired and imputed 'Voter's Enrolment Device (IReV)' and 'Bimodal Voter's Accreditation System (BVAS)' when it is cleansed and rid of the estimated over 10m minors and aliens and updated to accommodate the 30m eligible but unregistered Nigerians.
"Therefore, the current National Register of Voters for 2023 presidential/general elections can only be widely or country-wide credible and acceptable if it is genuinely cleansed and rid of the 10m minors and illegal aliens as well as dead and dormant citizens."
The group said 20m citizens were yet to be registered as voters in the Southern part of the country and 10m in the North, adding,"The National Register of Voters to be used in the forthcoming Presidential Election and auxiliary others must be that containing '110m-120m registered voters in Nigeria with at least 100m-110m PVCs holders'. This is against the present PVC holders in Nigeria put at 64m voters.
"The citizens' strongly suspected double policies of the Commission whereby the Commission during presidential election applies two policies of strict application of its technologies especially its "Voters' Enrolment Device (IReV) and Bimodal Voters Accreditation System (BVAS)" (formerly Card Readers) in the South (especially Southeast, South-South and non natives held areas the Southwest) or administratively causes widespread failure of such technologies in the named Southern parts; and programmes same with widespread success frequency or substantial reversion to manual accreditation and voting in the North (i.e. Katsina, Borno, Yobe, Sokoto, Zamfara, Kebbi, Niger, Bauchi, Jigawa, non Southern Kaduna, Nasarawa, Kogi, Adamawa, Gombe) must stop and be discontinued.
"The INEC's policies from registration of voters/issuance of their PVCs to the conduct of all elections in the country must fully reflect same policies and conducts across board throughout the country.
It condemned INEC's decision to shutdown its portal for online registration of potential voters, describing it as Ill-conceived, stating that 'the Commission has inexplicably and suspiciously shut down its online fresh voters' registration portal, thereby shutting out millions of computer literate prospective registrants and forcing millions of others into frustration and registration centre-accessibility hardships. It must therefore be clearly stated that denying eligible citizens, irrespective of their tribe, religion, gender and class, their rights to vote (political participation and inclusion) is a serious violation of their fundamental human rights.
"Such chaotic denial also constitutes a serious threat to local, national, regional and international peace and security. It is also a serious breach of the citizens' constitutional rights to freedom of assembly and association and freedom from discrimination and their counterpart provisions in the Int'l Covenant on Civil and Political Rights of UN 1976 (ratified by Nigeria in 1993) and the African Charter on Human and Peoples Rights of 1981 (ratified and domesticated by Nigeria in 1983)."