News
Ex-CJN Tanko Resigned Because of Corruption – Eluemunoh
News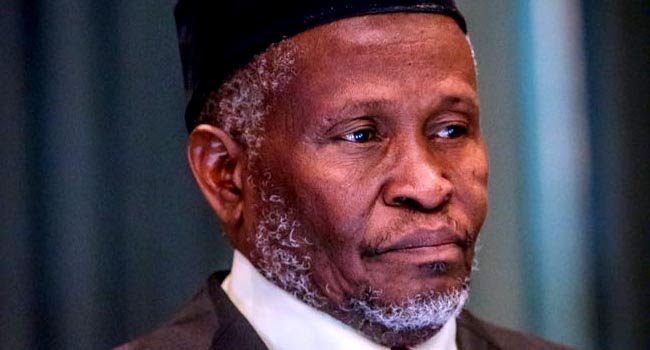 Chief Chris Eluemunoh, a former chief press secretary to one time governor of old Anambra Chief Ifeanyichukwu Nwobodo, described the resignation of Chief Justice of Nigeria (CJN)Tanko Muhammed as nothing to celebrate.
Eluemunoh said in an interview with Newsmen who sample opinion of Anambra residents on the resignation on health grounds on Monday in Awka.
He said that CJN did not resign out of goodwill for the growth and development of the country neither did he resign out of health challenges rather he was compelled to resign.
Eluemunoh said that CJN resigned because he had pockets of issues to answer with Justices of the supreme court who accused him of corruption and not being transparent in running the judiciary as it ought to be.
He said that the pressing issues ongoing in the judiciary for sometime now led to a rough working relationship between the justices of the Supreme Court and the CJN which had hindered many legal success.
He said that Tanko failed to address the pressing issues of corruptions alleged by the justices of the Supreme Court against him in place of peaceful resolution he suggested the appointment of 29 new justices of the Supreme Court.
"When did the sickness develop that it was that too bad that he cannot function as CJN  that led to resignation? This is white lie, Nigerians have outgrown this type of excuses.
"There are number of times things went very wrong in the administration of justices in the country he could have resigned as such time to earn Nigerians commendation not now there are lots of problems.
"Are you not aware what is happening in the judiciary system as a journalist, how can this lie be taken, he is not sick anything, media should launch into investigative journalism," he said.
Eluemunoh said that the claim of ill health is incorrect and a cover up to the serious problems he was having with the justices of the Supreme Court, and the only option available for him was to resign.
He called on The  Economic and Financial Crimes Commission (EFCC) a Nigerian law enforcement agency to investigate the CJN as no body is sacred being and if found guilt should be tried.
Eluemunoh said that Nigeria democracy has grown enough to bring leaders to account and placed under positive surveillance, as they hold offices in trust for the people and should not behave like mini gods.