Column
2023: Of Tinubu's Vaulting Ambition and My Father's Retirement from Palmwine Tapping
Opinion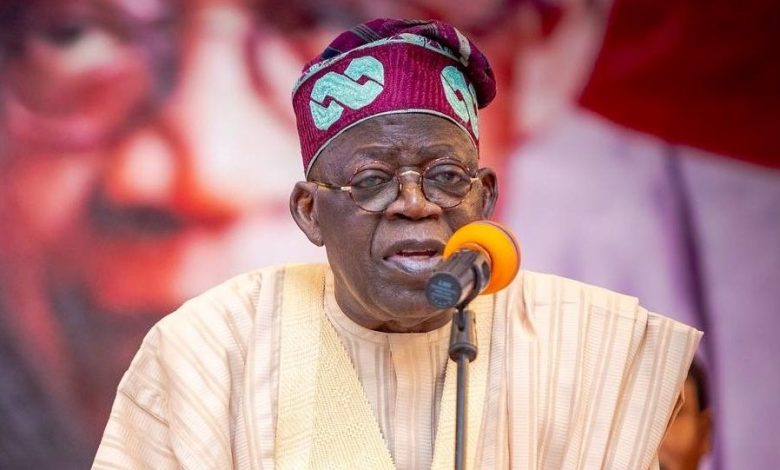 By David-Chyddy Eleke
I want to write about the 'desperation' of the All Progressives Congress, APC presidential candidate, Asiwaju Bola Tinubu to be president of Nigeria in 2023, but first, let me write about my late father.
I have told the story many times over, of how my late dad, Mr David Eleke (Snr) retired from a life long trade; palmwine tapping.
He was a lowly young man who was in search of survival, and to survive, he employed the skill he knew well, and which was handy to him. That skill was palmwine tapping. I once wrote that in the whole of northern Cross River State – where he plied his trade, you cannot lay claims to having tasted good palmwine if you have not tasted one with the David Eleke imprint.
My father was so good at what he did that he became a household name, as far as palmwine was concerned, in that area. Prominent Northern Cross Riverians, who lived in Lagos, Abuja and other far away places, including overseas always booked his palmwine anytime they returned home, and on the very morning of their travelling back to base, my father supplied it to them, as they took it to their places of residence.
That was how my father, as lowly as people thought he was, was able to raise his children in some of the choicest institutions, where those who thought they had white collar jobs and were better off, could not send their children to. Through such visits to my father, I got to know a lot of big men from that area too.
Alas, a time to retire came. We lost our mother in 2013, and knowing how dear she was to our father; I and my siblings decided to force our dad into retirement, so that he can have time for himself. We placed him on stipend, and of course, Eleke (Snr) was a very modest man, and for every small money we sent to him, he eulogized me and my siblings to high heavens. We encouraged him to rest very well, visit other active palmwine tappers in the area anytime he wanted, and to buy himself drink if he needed to. Above all, I am my siblings followed up with daily calls on him, up till the very day of his death in 2017 (he was murdered in his apartment by unknown persons).
Now, I'm done talking about my dad's retirement. Let's talk Tinubu.
What is this I heard about the Presidential candidate of All Progressives Congress being hurriedly whisked out of a campaign ground today at Minna, Niger State?
Some said he collapsed, others said he came on stage and sounded incoherent, and after faintly shouting APC! He was shepherded off the stage, without as little as telling his supporters his programme as president, and the rally which took several weeks to plan was abruptly dismissed, after just seven minutes.
Tinubu is a human being, all human beings are susceptible to falling sick, so there is nothing to be ashamed about if he is sick. But everything is definitely wrong if a man's health is failing, and he refuses to back down, just because he is led by a vaulting ambition. Everything is also wrong, if a hoard of sycophants who mill around him urge him on, because they see him as the only vehicle to arriving at the helm of power and taking charge of the nation's till.
Pray, do we need to ask for medical details of the APC presidential candidate to confirm that he is not fit for the job he is seeking? He has had more than one gaffes, to prepare us for what is to come, if he eventually arrives in Aso Rock. Is it the persistent chant of 'B-u-h-a-r-i' in a campaign ground, which I'm sure embarrassed President Muhammadu Buhari, who sat calmly and watched him should his name for more than a dozen times without any message to pass to him?
Who has forgotten 'Bula bablu bu' so soon, whatever that means? How about 'down payment for a roasted corn'? If you have forgotten all those, surely, Emilokan has not escaped your memory. You may say Emilokan was a very sane remark, but, who talks about 'turn' in politics or election? Then again, the most recent, which was captured in a video, where he told his lieutenants that the only way to attain power, was to grab it, and run away with it.
Surely, God is not man, and he may not speak in the language that men understand, but in all the gaffes we have seen, God has spoken well enough for Nigerians to hear, except of course we have decided that we will not listen.
There have been several reports of the APC candidate being afflicted with Parkinson's disease but he has kept mum on the development, and also make public his health records.
Pray, how else do you want God to speak to you Nigerians, before you can understand?
I have no problem with those pushing Tinubu towards Aso Rock (that is if he is not the one pushing himself), they want use him to access public coffers. My worry is with Tinubu's family – can't they save their patriarch from being shoved around in this manner, in the name of politics and campaigns?
I can understand that Jagaban has always been a politician, he likes politics, and sees it as a game. That was how my father loved his trade (palmwine tapping), but as much as he derived fulfilment from it, we his children knew it was time for him to rest, and we did everything possible to retire him, and alas, he became even happy with his life in retirement. If some guys haven't broken into his home and murdered him, I'm sure Eleke (Snr) would still have been around, strong and happy.
Tinubu has sons, grown ones at that. It is high time they took their father aware from those propelling him into a task they know is too much for him. He has enough to last him a lifetime when it comes to material things. I have offered my advise, but then, who am I, a bloody son of a palmwine tapper to advise the very great Jagaban? That is why I will pause now to apologize for even thinking it up to offer this advice. I wish Jagaban the very best. God save Nigeria.