Human Interest
Kanu not Happy with Current Insecurity in South East – Group
News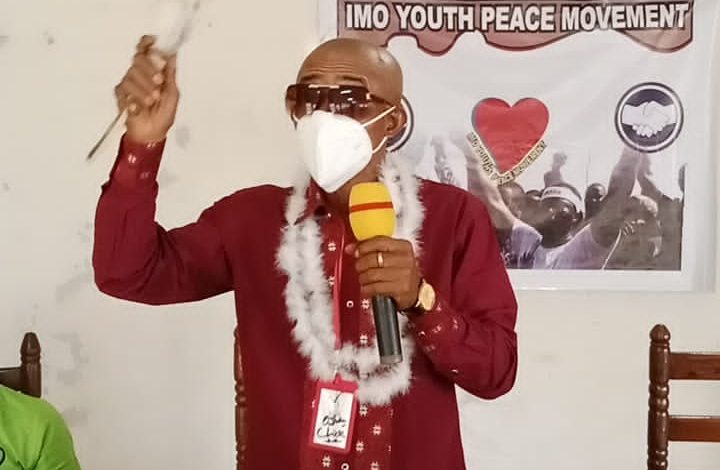 From Suzy Chukwuechedom
A groups, Imo State Peace Movement has said that the current insecurity happening in the south east was not what the leader of Indigenous People of Biafra, IPOB, Mazi Nnamdi Kanu, agitated for.
The coordinator of the group, Comrade Chidubem Ogbenna who spoke to THE RAZOR in Onitsha on Wednesday condemned all the killings, kidnappings, burning of properties and violence of all states in the south east, saying it was high time it stopped.
Speaking in an interview yesterday in Onitsha, Ogbenna said, "As a man who leads a peaceful movement, I condemn the killing of actor Osita Iheme's elder brother who is in the police force among others, and the burning of INEC office on 11th day of Dec. by yet to be identified persons.
"That's not what Mazi Nnamdi Kanu wants for his people", saying that Kanu had earlier spoken through his lawyer to put a stop to Monday sit at home, so that masses can go about their businesses for daily bread on Mondays, knowing how hard things were right now in our country, because nobody can afford to see his people idle and hungry at the same time but no."
Ogbenna lamented that, south east can not get Biafra by killing their own brothers and sisters," Who then will be Biafrans if we all are been killed, let's embrace peace please."
He maintained that there is no way to achieve good goal without peace in the land, adding that all the security personnels that are being killed were our brothers and sisters, now if you kill all the security agents in the state, who will then secure the society, communities, properties and our elderly parents.
Ogbenna illustrated that if we caused war by ourselves in Igbo land (God forbid), we will only lose our people, properties and all we represent as people but if we use peaceful dialogue, we can achieve what we want, besides there is no way we can have independence without a government to declare and sign, like "Nigeria was given her independent by late queen Elizabeth's government at that time", so no country in the world got real independence without round table dialogue not by war.
"How can one think of bringing down the government where his own brothers and sisters are still working in other to bring a new government, it will result to only blood shed but if it's by political miens, everyone can sit and achieve everything in peace which is what Nnamdi Kanu want, not fight.
"Any part of the world that live without laws and order, such a state or nation will only be in darkness, lawlessness, misery and poverty so what is happening in Imo state and the whole southern zone is not helping us at all", he said.
"And when you keep killing your own people, remember that one day, the land itself will kill you or spit you out and yet that goal you are fighting for will not be achieved because even the land is crying because of Innocent blood in it", he stated.
He urged the youths to do everything possible to restore peace so that the land itself can bless and fight for its own people, we are like the Israelites of God, we have God who fights our battle if we allow him to and that is how we can get the real victory not by killing our own people and also, understand that if the present day government doesn't agree with what we are demanding for, we can then wait and pray, then vote for another government who will agree to what we want in short time.