Politics
2025: Prepare for Nnewi Town Union PG not Anambra governor, APGA mocks Ifeanyi Ubah
Politics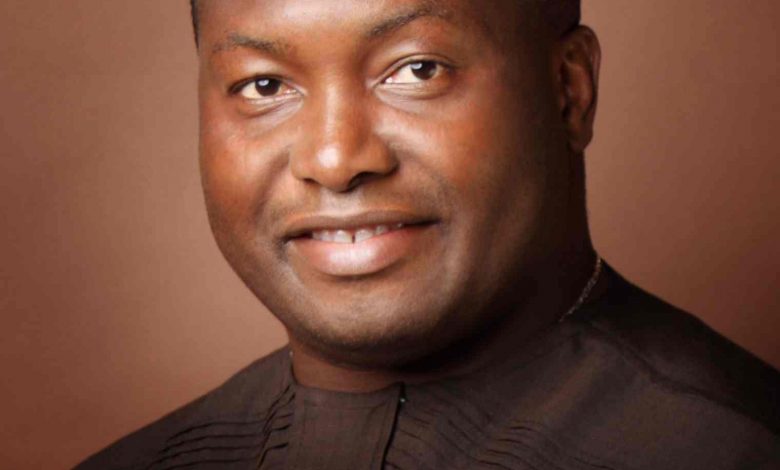 The All Progressives Grand Alliance (APGA) has tackled the Senator representing Anambra South Senatorial District, Chief Ifeanyi Ubah, over his recent comment that it is the turn of his town, Nnewi, to produce the next governor of the state.
Recall that Ubah recently dumped the Young Progressives Party (YPP) to join the All Progressives Congress (APC) speculatively to vie for the governor of the state in 2025.
Addressing APC faithful at Nnewi recently, Ubah said, "Anambra is owing Nnewi North the opportunity to produce a Governor. Nnewi is the home of late Rt Hon Nwafor Orizu, Dim Chukwuemeka Odumegwu Ojukwu, an Igbo leader, among others. These people who suffered for the Igbo deserve to be considered to allow the community that produced them to also produce the Governor of Anambra State."
Reacting to Ubah's claim in a statement he circulated on Tuesday, the National Coordinator, APGA Media Warriors Forum, Chinedu Obigwe, called Ubah a power monger and clannish enthusiast.
Obigwe said,"Anambra has overgrown the stage of a power monger from one community to have the effrontery to be telling other people from the remaining 178 communities that the governorship position of the State is the entitlement of his own community.
"Ifeanyi Ubah truly does not know what to say and how to project his inordinate and dead on arrival governorship ambition.
"Whenever Ifeanyi Ubah talks about Anambra governorship, he portrays himself as someone that knows nothing about the governance of a state.
"How can Ifeanyi Ubah be sowing seed of segregation in Anambra State in pursuit of his inordinate governorship ambition and expect Anambra electorates to take him serious.Such will not happen.
OBIGWE'S STATEMENT READS FURTHER:
If it's about Nnewi, ifeanyi Ubah should get ready for the next town union election in Nnewi so that he will emerge as the President General of Nnewi community.
Telling Ndi Anambra that Aguata will complete four years as Governor of Anambra State under Soludo and that Nnewi should be allowed to complete the remaining four years to make it 8years of Anambra South in governance of Anambra State is a cock and bull story meant for the gods.
It's a childish story that itches the ears.
In all honesty, ifeanyi Ubah is purely an empty brain that has nothing to offer Anambra State and that is the major reason sane minds will not take him serious.
ifeanyi Ubah joined APC to free himself from the grip and torment of AMCON and he has achieved that.
Any other thing he is doing is tantamount to him chasing shadow.
What ndi Anambra are after is someone like Governor Soludo that promised to transform our State and they are seeing him fulfil that promise.
I always tell people that in 2025 the voice of ifeanyi Ubah and any other disgruntled opposition elements voice will be drowned with ndi Anambra shout of one good turn deserves another in support of Governor Soludo re election.
What Ifeanyi Ubah is doing now after confessing that Governor Soludo is doing well and deserves to be supported for 2nd term at Anambra Town hall meeting that was held in Abuja is the major reason he cannot be trusted.
He is an inconsistent character and his words are not his bond.
Infact, his words and promises means nothing to him.
He obviously speaks from the both sides of his mouth and that is his greatest undoing.
Well, I have no doubt in my mind that Anambra electorates will definitely use their votes to confine him where he rightly belongs in 2025 and that is if he crosses the hurdle of securing APC governorship ticket as a new comer to the party. #