Education
6 top Nigerian schools join Chandelle Olympics of Academics competition
News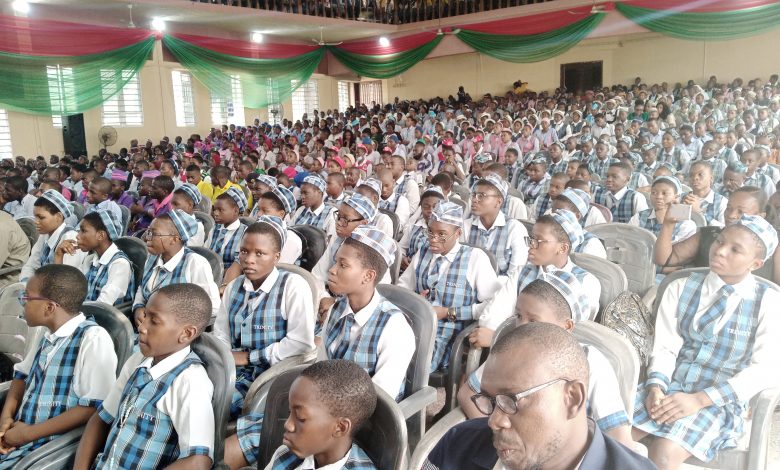 By Our Correspondent
Six top Secondary Schools in Nigeria have been selected to compete in the Division 1 Chandelle Olympics of Academics Excellence.
The schools are Graceland International High School, Port Harcourt, Marist Brothers College, Uturu, Abia State, Top Faith International School, Akwa Ibom,
Loyola Jesuit College, Abuja, British Spring College, Awka and Oak Spring Hill School, Port Harcourt.
They will join past champions like The BroadOak Schools, Owerri, which won a gold medal and Grundtvig International School, Oba, Anambra State, which won silver, which are set to defend their titles.
Bishop Okoye Spiritan Secondary School, Rivers State had also made a remarkable feat in the past by securing Gold, Silver, and Bronze in the Mathematics category.
The management of Chandelle Olympics of Academics believed that the addition of these prestigious schools to its Division 1 would bring together an elite group of institutions committed to academic excellence and achievement.
A statement by Chandelle management said: "These schools, known for their dedication to scholastic accomplishment, will now compete with other past champions and esteemed institutions in the highest tier of academic competition within the Chandelle Olympics of Academics.
"In a thrilling showcase of talent and intellect, they will vie for top honors in a variety of academic disciplines, including English and Mathematics.
"Chandelle US Academy is thrilled to witness this gathering of outstanding institutions dedicated to the pursuit of academic excellence.
"This prestigious event continues to foster a culture of learning and achievement among Nigeria's top schools, as well as showcasing the brightest young minds in the country."
According to the organizers, Chandelle Olympics of Academics is a prestigious academic competition that brings together top schools from across Nigeria to showcase their intellectual prowess and compete for honors in various disciplines, adding that it encourages students to strive for their best in a spirit of friendly competition and camaraderie.