News
AIG Zone 13 bans use of Ebubeagu, others for campaigns, warns IPOB
News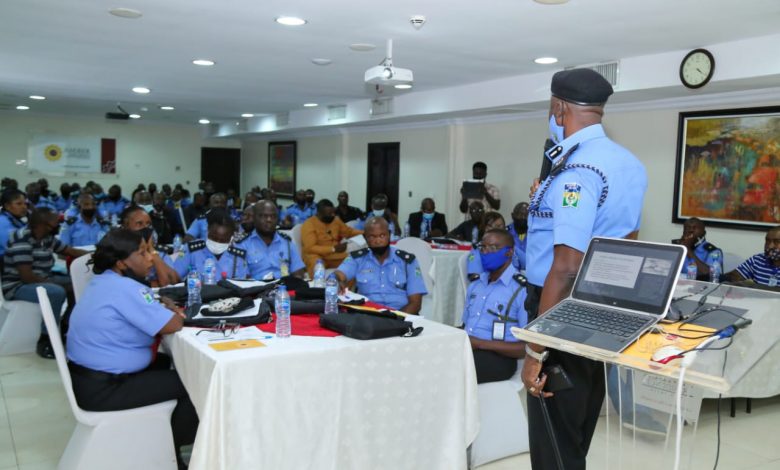 Tony Okafor, Awka
Following public outcry on the multiplication of illegal security outfits in the states, the Assistant Inspector General of Police in charge of Zone 13 Headquarters, Ukpo, Umar Musa Muri
Musa, has banned the use of private security outfits, such as Ebubeagu, for campaigns in the 2023 general elections.
As a consequence, he has directed the commands within the zone( Anambra and Enugu States) to convey the public concern and measures taken to assure the law abiding citizens of their safety during and after the electioneering in the states and the election proper.
The Assistant Zonal Police Public Relations Officer ASP Awah Emmanuel
Zone 13 Headquarters Ukpo, Anambra State, disclosed this in a statement on Thursday.
He said, "The zone has been devoid of violence and the Nigeria Police Force is committed to sustain this feat. Thus, it is imperative to warn all none state actors to keep away from forming quasi security units to heat up the polity in the entire electioneering processes.
"The Assistant Inspector General of Police in-charge of Zone 13, Ukpo Anambra State, AIG Umar Musa Muri wishes to inform the good people of Anambra and Enugu States respectively to eschew involvement of cultists and violent groups in their campaign and other electoral processes as the zone will deal decisively with any group that induct violence as a means to further their advantage.
"We are all encouraged to make the process civil and devoid of violent acts that will present our dear states in bad light, please."