News
Anambra brainstorms to validate correctional service bill
News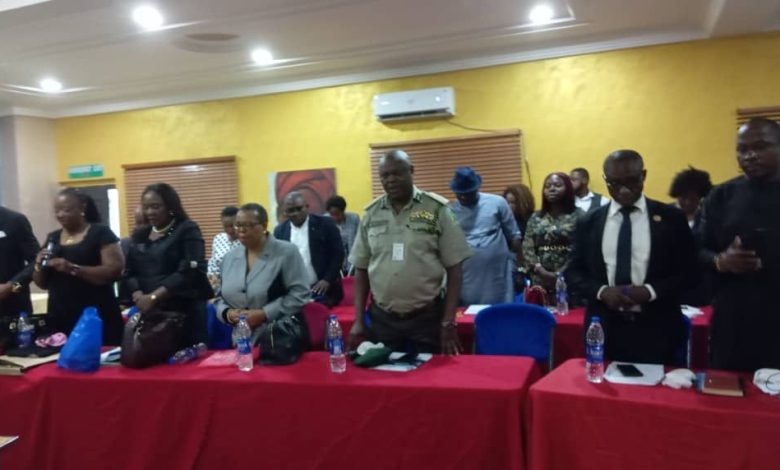 By Tony Okafor, Awka
The Anambra State Ministry of Justice has held a session to validate the Correctional Service Bill.
The event took place on 16th November, 2023 at Chicotel Hotel in Awka, the Anambra State capital.
The event was spearheaded by the Anambra State Attorney General and Commissioner for Justice , Prof Sylvia Chika Ifemeje in conjunction with the RoLAC team headed by Mrs. Josephine Onah.
The event was attended by stakeholders in the Anambra State justice service delivery system and the Correctional services, including judges, magistrates, the solicitor general/permanent secretary, Anambra State Controller of Correctional Services and his staff, Law Officers from the Ministry of Justice and the technical committee from the Legal drafting department of the Ministry of Justice.
Also in attendance were the representatives of the Department of State Services (DSS), Civil Defence, Anambra State Nigerian Bar Association (NBA), FIDA and Legal Aid Council.
The validation exercise featured brainstorming sessions on the various provisions of the Anambra State Correctional Services Bill, 2023 with inputs from the various stakeholders.
Correctional Services having been moved from the Exclusive Legislative list to the Concurrent Legislative List, States now have the powers to domesticate their own Correctional Services Laws.
It is on this basis that the Anambra State Government has commenced actions to ensure that a Correctional Services Law that is in tune with the peculiarities of Anambra State and best practices is enacted.