Politics
Uncategorized
Anambra 2025: Ifeanyi Ubah a risk, Obiora Okonkwo retired – Obi-Okoye
THE RAZOR EXCLUSIVE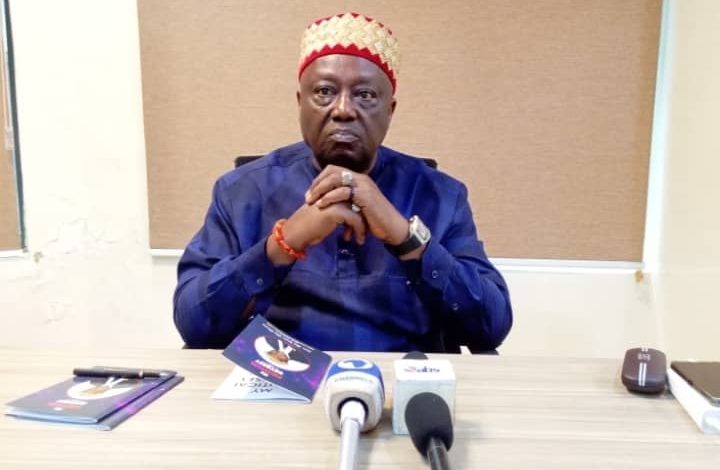 The Anambra State Chairman of the All Progressives Grand Alliance (APGA), Chief Ifeatu Obi-Okoye has predicted a seamless reelection of Governor Chukwuma Soludo in 2025.
He said those angling to contest the governorship of the with Soludo were technically not qualified to do so.
While stating the Prof Obiora Okonkwo, who is being speculated may vie for the governorship of the state in 2025 on the platform of the Peoples Democratic Party (PDP), was retired in politics during the 2023 general elections, Obi-Okoye said Ifeanyi Ubah of the All Progressives Congress (APC) is technically ruled out from the race having come from the same Senatorial District with Soludo.
He said, "Let me start with my brother, Obiora Okonkwo. I am starting with him because I know him too well, and I know with every kindness to him that he needs to rebuild his political career.
"He ran for governorship and lost very woefully in my community. He had 103 votes and APGA got 1188 votes. Those days we will say that he lost his deposit in Ogidi, his own community.
"Many people can say it happened because he ran under the wrong party, which was Zenith Labour Party, but what happened in the last presidential and national assembly elections is what will retire any serious politician.
"He was the DG of PDP presidential candidate, and PDP did not win even one polling unit in Ogidi ward and two, including his polling unit. After that, he disappeared and suddenly he is now castigating our governor. I don't take him seriously. He has a lot to repair and he has to come back home to repair the damage he has done to his political career.
"Again, if he is thinking about governorship, it means he has learnt nothing from the old mistakes. Part of the old mistake was that governorship was zoned to the south, but he insisted on running, even though he is from the central zone.
"His party( PDP) gave it to south senatorial zone and he left for Zenith Labour Party. We have a tradition of zoning, and it must be sustained. That tradition cannot be stopped because we have the likes of Obiora Okonkwo.
"He is a young man, he can be patient and his time will come. South will rule for eight years, before it comes to the central and that is when we will begin to listen to people like Obiora Okonkwo. For now, it is not the turn of central, we are waiting for south to complete their tenure."
Speaking about Ifeanyi Ubah, Obi-Okoye said, "That takes us back to the South, where the likes of Ifeanyi Ubah is coming from. Still on the basis of zoning, it will be dishonest for him to say he is coming in to complete the four years of south before the rotation continues.
"We have a governor from the south already, and he is doing very well. For Anambra people, we will rather he( Soludo) completes his four years, so that the rotation is sustained without interruption. It would be a risk to give it to another person from the south, because he would want a second term.
"But again, the same Ubah you mentioned was at a town hall meeting in Abuja and he commended Soludo, saying that he is doing very well.
"He even said he would like to be Soludo's campaign manager. But then, I remember that by going into APC, Senator Ubah has gotten his debt cleared and his court cases removed, I appreciate the move, but it is a personal move and not for Anambra people.
"Beyond that, the coming race would be based on the performance of Soludo. In two years we are all really impressed. We have a lot to talk about those projects the governor is doing when the time comes. Dr Okonkwo does not see the 400 kilometres of roads the governor is doing in different parts of Anambra.
" He did not see the employment of 5,000 teachers and have moved to the second phase to add additional 3,000, he won't see free natal and antenatal care for Anambra women, he won't see the free education.
"You don't just sit in your comfort in Abuja and criticize. Let him come home and reconcile with the people of Ogidi who have rejected him. He is a failed politician."