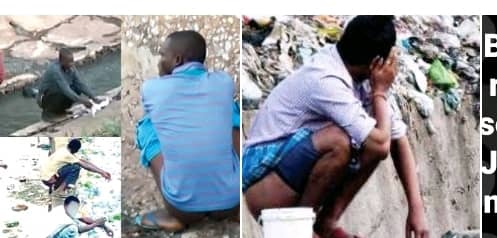 Epidemic looms around Anambra State Secretariat Complex Awka as workers defecate in nearby bushes due to lack of water to flush toilets.
A source from one of the ministries who pleaded anonymity for fear of losing his job, said toilets are not functioning because there is no water in the complex to flush toilets when used.
The source maintained that Commissioners, Permanent Secretaries and Directors pay people to bring water to their offices for them to flush toilets in their offices,only.
The source noted that workers now use bushes around the secretariat complex to defecate and ease themselves whenever they are pressed. It also revealed that some workers even go home with their burdens to ease themselves.
Apart from the lack of functional rest rooms in the secretariat complex, the source stressed the dire need for elevators in the secretariat as people complained about difficulty in climbing staircase up to the third floor; especially old people and persons with physical disabilities.
When contacted for her response, the state's Head of Service , Theodora Igwegbe, did not respond to phone calls from our reporter and did not reply the text message sent to her by the journalist.