Health
Anambra community begs for solar power, borehole as UNICEF rounds off medical outreach
Health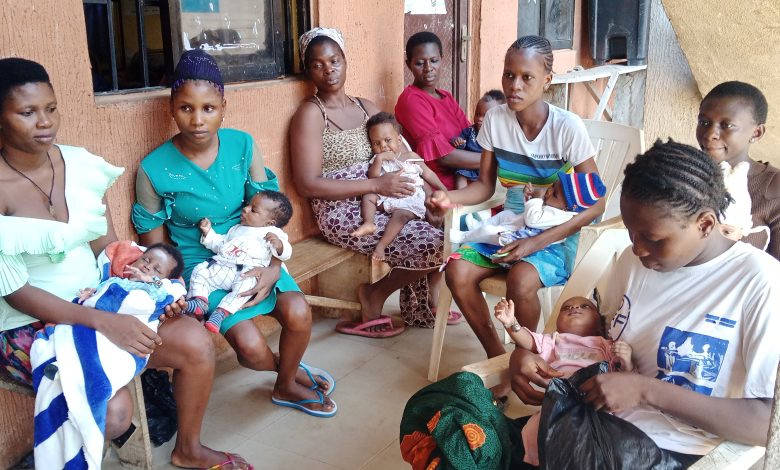 By Tony Okafor,
The United Nations Children's Funds ( UNICEF has ended its five-day medical outreach in communities ravaged by the 2022 flooding in Anambra State.
Speaking on behalf of the locals during the grand finale of the programme at the Umuoba Anam Primary Health Centre( PHC) in Anambra East Local Government Area of the state, the officer in charge( OIC) of the centre, Patience Okoye hailed UNICEF for its assistance to the community.
The outreach programme which was sponsored through Swedish International Development Cooperation Agency (SIDA) and Central Emergency Relief Fund (CERF), according to Okoye involved immunization of children and administration of COVID-19 vaccine to adults, especially women.
Okoye said, "We thank UNICEF, SIDA and CERF for this gesture. Our mothers, children and the entire community are happy with our benefactors. We are proud and grateful to them.
"For the five days we were able to immunize a very good number of children whose mothers brought to the centre for immunization. Some adults also used the opportunity to get their jabs of the COVID-19 vaccine.
"UNICEF introduced several things like distribution of 'pluses' such as biscuits, soaps and noodles that made the outreach programme attractive to our people.
"After receiving the 'pluses', the story of the outreach programme would go viral in the community which caused women to bring out their children for immunization even in the markets.
"Our challenge is mostly power supply to store our vaccines. We take our vaccines from here to neighbouring communities to preserve them because we don't have regular power supply here.
"We would want to beg UNICEF to assist us in that respect by providing us with solar energy power supply to enable us to keep our vaccines in a healthy state."
Also speaking, Mr Edwin Anekwe, the Ward's Development Chairman ( WDC), hailed the health workers in the PHC, especially, Ms Patience Okoye, whom he described as down-to-earth and accommodating person which he said made the five-day outreach programme seamless and successful.
Enekwe implored UNICEF and other donor agencies to assist the PHC with a borehole to assist in the arrears of water sanitation.