News
I will develop all parts of Anambra, don't mind rumour-mongers- Soludo
News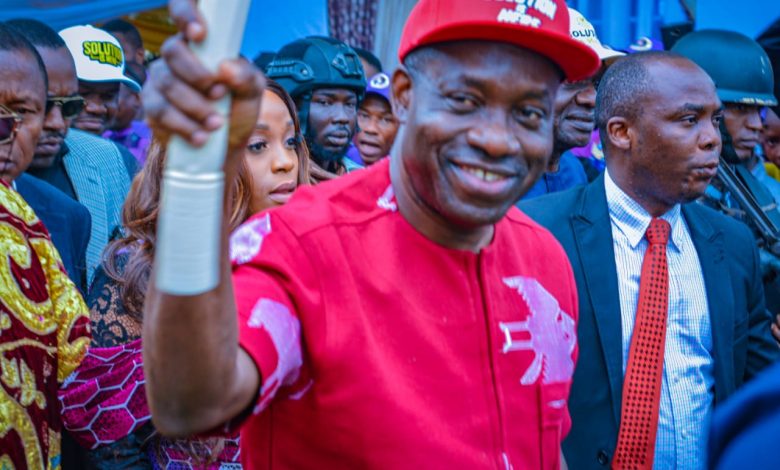 By Tony Okafor, Awka
The Anambra State governor, Prof Chukwuma Soludoz has vouched to develop every part of the state irrespective of political leanings.
He dismissed claims in some quarters that he would stop ongoing projects in communities that did not vote his party, the All Progressives Grand Alliance (APGA), in the just concluded elections.
Soludo's reaction was in response to a certain video where he was seen having a friendly chat with some visitors eulogizing the past leaders of eastern region for their development strides which the governor had promised to replicate in Anambra State.
According to Soludo's press secretary, Mr Christian Aburime, "This innocuous discussion was however misconstrued by some mischief makers to mislead Ndi Anambra".
"It was clearly a ploy by the opposition to trivialise the victory of the governor's party in the just concluded State Assembly election."
Aburime added, "The attention of the Anambra state government has been drawn to a certain video making the rounds in which Governor Soludo was seen having a friendly chat with some visitors on developmental issues.
"Unfortunately, this friendly conversations with his visitors has been misconstrued and totally taken out of context by some mischief makers to suggest that the ongoing projects embarked upon by his administration would be stopped"
"In as much as the governor do not wish to be distracted by these spurious and unfounded allegations, it is important to state clearly that the governor's friendly conversation has been negatively interpreted and misconstrued.
"Governor Chukwuma Charles Soludo remained committed to making Anambra state a liveable and prosperous homeland as well as the economic hub of the South-East "
"Consequent upon this, the general public is advised to discountenance these rumours and falsehoods as they are the machinations of those who do not wish the government and the good people of Anambra State well.
"Their only motive is to create chaos, confusion and discredit the governor and his administration on which they have failed woefully."