Politics
Anambra doesn't need petty traders to generate revenue – Okonkwo
Politics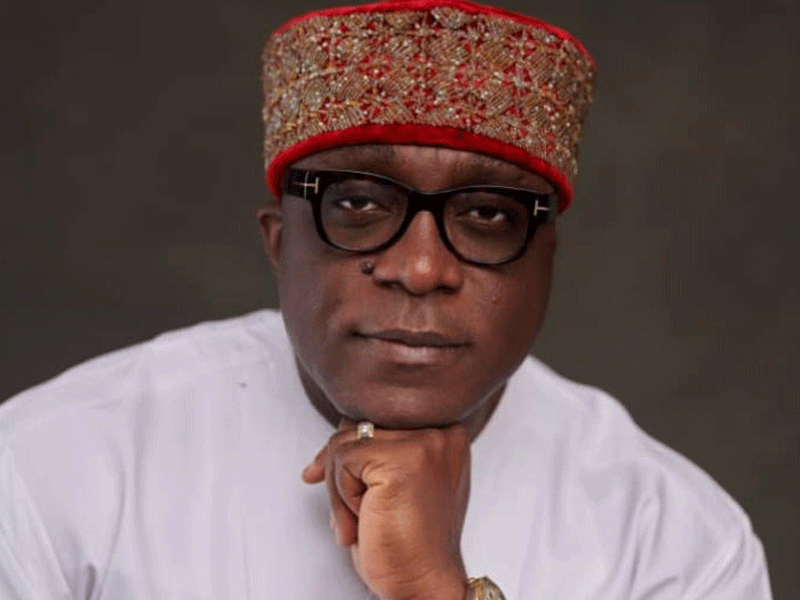 Founder of United Nigeria Airline and  Anambra governorship candidate of the Zenith Labour Party (ZLP), Dr Obiora Okonkwo has said that Anambra State does not need petty traders and other artisans to be able to generate revenue to run the state.
Okonkwo who spoke to journalists after the unveiling of a research work on Igbo apprenticeship model at Nnamdi Azikiwe University, sponsored by him, said he is very confident of his victory in the November 6 election in the state.
He said that he was in the race to ensure that he liberated the state, saying that when he becomes the governor of the state, he would end multiple taxation, and also the habit of the state government going after tricyclists and other artisans for revenue.
"Those people (the poor) do not have the kind of money I need to take care of Anambra State. I have the contact, I have the reach and I know where to get money.
"We will not go after petty traders in search of revenue. Recently, I brought in members of the Russian chamber of commerce to Nigeria, where we met with the vice president.
"I'm a founder of that chamber, and we know that if we need investors, we can always go to them. If investment in our state increases, our revenue will increase, and we will not have to run after keke and okada riders for revenue," Okonkwo stated.
Okonkwo rated his chances of emerging victorious as very high.
He said: "I can comfortably rate my chances of emerging as the next governor of Anambra State between 70 and 80 percent.
"None of the other candidates has my reach, none has my contact, and we have checked very well and we believe out chances are very high.
"I'm the only candidate in the race that is from the Central Senatorial zone, and of course you know that the rest candidates are from the South Senatorial zone, with some of them being two and above from one local government area.
"My running mate is also the only one from the northern zone, all the others choose theirs from the central. If you also consider that I come from Idemili area, which has the highest number of voters in the state, and the fact that when the candidates from the South are dividing their votes, mine will be coming in block and that of my running mate (Jessie Balonwu), who is a known politician in the area, you will know that my chances are strong."