Politics
Anambra Election: Accord candidate  promises  youths development canvases for votes
Politics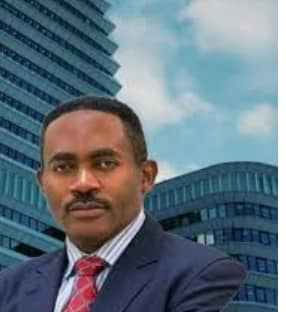 Dr Godwin Maduka , Anambra Governorship  candidate for election on Nov. 6, said  that Youths of the state have failed to make more international competition because they lack sponsorship from the government who do not pride much in their immediate  development
Maduka , Accord party candidate disclosed this information in a press statement released to journalists on Sunday in Awka by Dr Emezie Madu, his media directorate.
He said shortly after  he performed a ceremonial kick off in a trial match at Umunze.Orumba South Local Government Area of Anambra , organised by Mekon United Football Club.
"The competition involved all  the eligible youths of Orumba North and South council areas of the state.
He said "What we lack in Anambra is genuine sport developments and  sponsorship to those who have excelled in various sporting activities .
"We need to be honest in development of sports activities  that would empower our youths to become  economically self-reliant,
"Youths who have shown passion in any areas of sporting activities in our state need to be encouraged and sponsored to do exploit.
" We should not make every aspect of life to be political games, no, any society that grow up Sports control their youths because you have just equipped them to be self-independent in their areas of sports.
" I promise to be a partner in this venture to train the youths in sports to become world champions in their chosen areas of interest, Sports is beautiful, " he said.
He appealed to the youths to be active in the upcoming governorship election in the state and be part of decision markers in affairs that can change or mar their future .
" I beg you to mandate me to serve you better, vote for me as your next governor, I will build sport academy in this state to harness and sponsor sports lovers as a social responsibility," he said
Maduka commended the Chief Executive Officer of Mekon United Football Club, Chief Chukwuemeka Afusi for his tall vision for the youths in the state.
"This is commendable I will partner the team to grow more athletic youths for the state," he promised.
The statement disclosed that the CEO Mekon United Football Club, Afusi who is based in UK described sports as an instrument to produce  giants and rid the society of social miscreants.
Afusi said that it is a way to contribute his part in social development of the youth to engaging meaningfully for common good of the state.
Razor  reports ,In related development, the statement said that Maduka attended 2021 "leadership training and Youthtocracy" by Aguata Diocesan Youth Council at St. Luke's Catholic Church Ekwulobia.
He urged the youths to vote for Accord as a credible party that would secure their future through transformational projects that would benefit youths.
Maduka said that ability which abound in youths would tap and harness optimally to empower the youths to disengage them from been wrongly used by some unpatriotic politicians.
Razor, reports that the statement described  Maduka as a  grass root man  who holds the value of the people dearly as evident in his condolence visit to Mr Alex Okeke and his siblings in Awuka Ogbunka over  the death of the parents, Late Chief Felix Chukwunwike Okeke and Lady Juliana Nneka Okeke.
Maduka commiserated with  Chukwunwike  family and said that their parents died at the age of 90 and  87 years was a proof of a good life they lived for God to bless them with longevity .
Maduka also was described in the statement as a good Christian who not denominational biased as he attended the prayer rally organised by Anglican Communion, Province of the Niger.
The theme of the rally held at Dr. Alex Ekwueme Square Aroma, Awka by the Anglican communion is "Be strong in the lord".
He said that religious leaders should see themselves as being called to pray for the faithful and not to be dictators of the side to becomes governor or not.
"We are one and call on one God, so why the bickering of which produces the next governor , let the candidate with capability and know how emerge.
Maduka urged the electorate to Vote for Accord party, the no 1 party on the ballot paper for a better Anambra State. " Am Mr Evidence , my developmental projects in my community Umuchukwu is a testament of what I will do in Anambra as a state if elected," he said.