News
Anambra poll vital to Ndigbo, IPAN tells IPOB
Election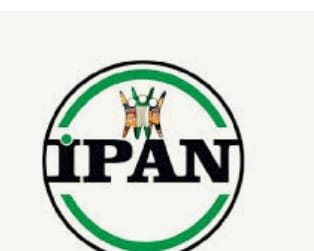 By Nwafor Okafor
A sociopolitical group, Igbos for Progressive Nigeria, has asked the Indigenous People of Biafra to rescind its one-week sit-at-home protest, describing it as senseless.
The IPAN president ,Lawrence Onuzulike, stated this at a press conference in Awka, the Anambra State capital.
IPOB had declared 5th to 10 November as sit-at-home days in the South-East to pressure the Federal Government to release its leader, Nnamdi Kanu from detention.
Anambra State is holding a governorship election on 6th of November.
Reacting to the situation at the press conference, Onuzuluike wondered how a group that had claimed to be marginalised would go on their own volition to deny themselves of a basic right as election.
He said," Our major concern in IPAN is for the Federal Government to accord Kanu the desired dignity as he is being tried. I was in Abuja during the last court session; I was very close to Nnamdi that day that if had wanted to take pictures with him I would have done so.
"I came in from abroad partly because of that case . From what I saw, the Federal Government is not handling him badly. He looked healthy and refreshed than even when he was free. The security personnel at the court allowed him to fraternise and take pictures with his family members and friends.
Onuzuluike added," IPAN strives very hard to bring Ndigbo back to great reckoning in the Nigerian political space by building political, cultural and intellectual bridges and alliances with key stakeholders across different geopolitical zones.
"Part of IPAN's strategy is to reawaken Igbos to take wise and strategic political decisions that will entrench the Igbo race firmly in the Nigerian political fabric.
"The forthcoming Anambra governorship election slated for November 6, 2021 provides an auspicious opportunity for Igbos to make a bold statement.
"If Ndigbo desire to get more out of Nigeria and produce a president of Igbo extraction, we must show that we believe in the unity of this country, and can be trusted with power to transform this nation and heal the land.
"This is why IPAN is encouraging Ndi Anambra as they go to the polls on November 6, to embrace a candidate who will not only work for the people but bring Ndigbo closer to the center. We must stop playing politics of sentiments, which has given way for selfish and corrupt politicians to continually ride on the people of Anambra.
The group appealed to the major gladiators in the election to eschew violence by reining in their overzealous supporters, " IPAN as a body will monitor the conduct of the election and engage with relevant stakeholders to ensure that the will of the people is reflected in the outcome of the election".