Politics
Anambra Election: 'Ozigbo didn't Consult Before Listing Campaign Council Members'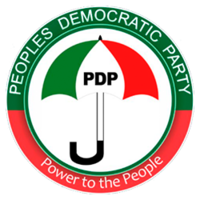 A Chieftains of the Peoples Democratic Party (PDP) in Anambra State, Chief Alfred Okafor has said that Mr Valentine Ozigbo did not consult widely before preparing a list of members of his campaign council.
Okafor, a foundation member of the party who spoke to TheRazorNews said this was evident in the mass resignation by prominent members of the party, listed in the campaign council.
Some member of the the PDP, who were listed in the campaign council for PDP, including Hon Chris Azubogu, Senator Stella Oduah and others have rejected their nomination into the council, saying they were not consulted.
Okafor, Chairman of the party in Ayamelum Local Government Area who spoke to our correspondent said Ozigbo failed to consult before making list of members of the campaign council.
"My name also appeared in the local government campaign council, but the truth is that, I'm not in Ozigbo's faction.
"I'm a duly elected local government council chairman of PDP, I was elected in 2017. All of us who are the authentic chairmen in all the 21 local government areas participated in the primary election that brought in Senator Ugochukwu Uba as Candidate.
"As far as we all know, Ugochukwu Uba is still the candidate because even the courts recognize his emergence. The Ozigbo faction also know that I'm not working for them, so why they decided to put my name in their list is a worry to me.
"You can not just put people's names in a list you made and want them to belong to your group. I think they want to cause trouble for us in our faction."
Okafor said from his interactions with some PDP chieftains in the state, they are ready to embrace peace, but need genuine reconciliation among all.
"That is what we want Ozigbo to do. The court judgments that validated Uba's candidature is still alive. It needs to be vacated, and a genuine reconciliation made across board," Ozigbo said.