Human Interest
Anambra Govt Supports Quintuplets with N2m after THE RAZOR Report
Support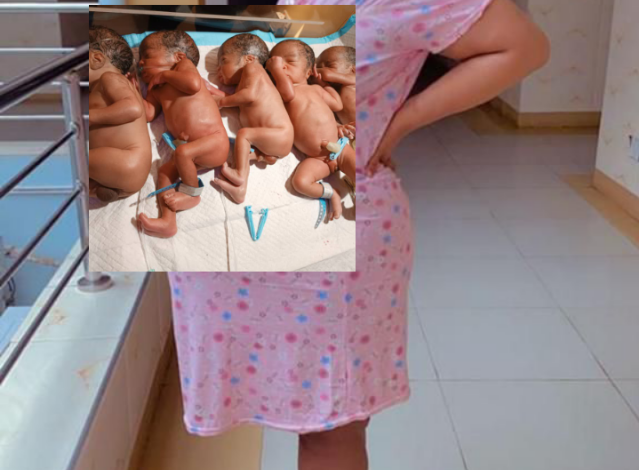 By Ifeizu Joe
Two weeks after THE RAZOR broke the news of an ex-corps member who delivered a set quintuplets, Anambra State government has approved the N2millionas support for the family.
The ex-corps member, Mrs Chidinma Amaechi was recently delivered the set of quintuplets at Life International Hospital, Awka, Anambra State capital.
The former corps member's husband and sister, Mrs Ebele Oranekwu had last month upon her delivery pleaded for help from public spirited individuals and also the state government.
The babies were delivered after a caesarian session, and later transferred to the intensive care unit of the hospital.
The elder sister to the nursing mother, Mrs Ebele Oranekwu who spoke with journalists at the hospital, had said the bill for the incubators alone was N250,000 each day, and the children are expected to be on it for about 30 days.
She said that this bill amounted to about #7.5 million aside from other huge bills already accumulated, in the past two months of managing the delicate pregnancy at the hospital.
Meanwhile, the Commissioner for Women and Social Welfare, Mrs Ify Obinabo disclosed the plan of government to help the couple offset part of their hospital bill.
Obinabo said: "The financial support currently being processed is a token for the wellbeing of the quintuplets, which consist of three males and two females.
"The support will be sent to the family immediately are done processing it," the commissioner said.