Politics
Guinean passport: Tinubu's presidency dicey ,says Obi support group
Politics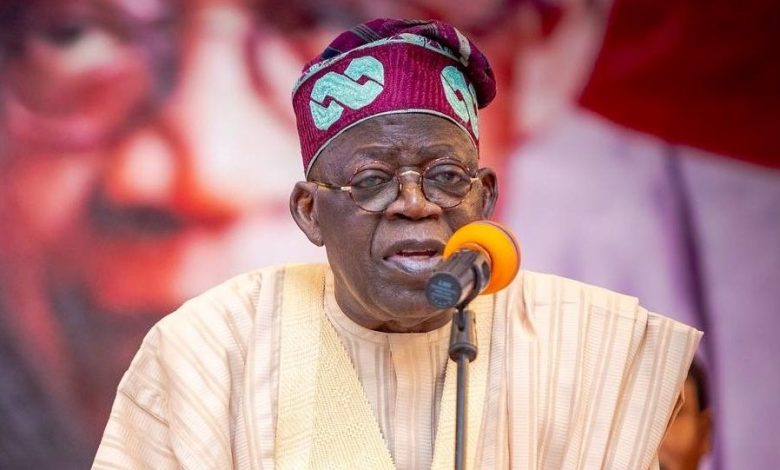 Tony Okafor, Awka
The Peter Obi Support Network (POSN) has asked All Progressives Congress (APC) Presidential Candidate, Asiwaju Bola Ahmed Tinubu, to speak up and clear the air over his alleged Guinean citizenship.
The group said this in a statement made available to our correspondent Monday, adding that Tinubu, who was controversially declared President-elect by the Independent National Electoral Commission (INEC), must come clean on the issue of perjury circulating on the social media about his dual citizenship.
Recall that a picture of the bio-page of a Guinea Conakry passport belonging to Tinubu has been trending online after popular journalist David Hundeyin shared a copy on his Twitter handle.
Reacting to the development in a statement signed on its behalf by Onwuasoanya Jones of its directorate of strategic communications, POSN noted that "Tinubu's alleged presidential mandate is at risk as the laws of the land are clear on the issue of dual citizenship".
The statement read in part: "Our attention has been drawn to the bio-page of a Guinea Conakry Passport belonging to Mr. Bola Tinubu which has been trending online after popular journalist David Hundeyin shared a copy on his Twitter handle.
"The Passport carried Tinubu's image and said it was issued in 2015, expiring five years later in October 2020.
"It is public knowledge how cordial relationship is between the Guinean President, Alhpa Conde, and Tinubu, as Tinubu had publicly claimed credit for helping Conde secure his re-election in October 2015."
POSN said added, "the allegation of dual citizenship by Tinubu has called for the need to investigate the former governor for perjury, as Section 56 of the Penal Code clearly states, 'Whoever, being legally bound by an oath or by any express provision of law to state the truth or being bound by law to make declaration upon any subject, makes any statement, verbally or otherwise, which is false in a material particular and which he either knows or believes to be false or does not believe to be true, is said to give false evidence'."
The group noted that "Tinubu did not disclose his Guinea citizenship in a document submitted to INEC for the recent Presidential election in Nigeria.
"With the allegation of dual citizenship against Mr Tinubu, it is every expedient for him to respond to the allegation because any political office holder with dual citizenship risks losing his mandate according to the laws of Federal Republic of Nigeria."
"Mr Tinubu needs to come out as early as possible to clear the air on the allegation of dual citizenship, which puts his alleged Presidential mandate as controversially declared by INEC at great risk."