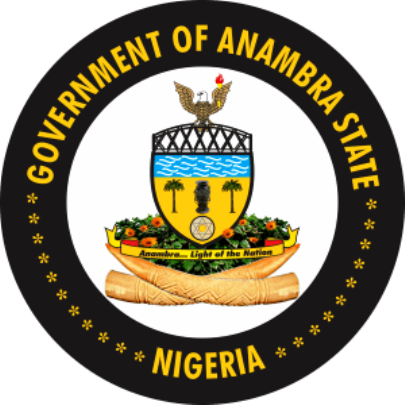 A promising future lies ahead for Internet Service Providers (ISPs), Anambra residents, and the broader tech community in Anambra state.
Can you picture faster internet speeds and improved connectivity across Anambra? Governor Charles Chukwuma Soludo, CFR, a forward-thinking leader, is diligently working alongside a dedicated team to ensure that Technology is Everywhere, and Everything in Anambra bears the mark of technology, all aimed at transforming Anambra into a smart, liveable, and prosperous homeland.
Recognizing the pivotal role of technology, particularly high-speed internet access and affordability, Governor Soludo, took decisive actions early in his administration to accelerate the state's digital evolution by expanding digital accessibility.
To underscore his unwavering commitment to this goal, Governor Soludo introduced innovative strategies to reverse the state's tech infrastructure decline, with a central component being the elimination of charges for Right-of-Way (RoW) per linear meter.
The elimination of RoW charges is a significant milestone in Anambra's journey towards digital inclusivity.
By removing this financial barrier, Governor Soludo's administration aims to attract technology investments, foster innovation, and bridge the digital divide among the people of Anambra State.
However, to reinforce this vision, there's the need to establish an Internet Exchange Point (IXP) in the state.
An Internet Exchange Point (IXP) in a place like Anambra can have far-reaching implications for both the local digital ecosystem and the broader community. These implications include faster internet speeds for end-users in the state, cost savings as ISPs can provide more affordable internet packages, opportunities for local businesses to expand their online presence, enhanced data security, and the development of innovative solutions, job prospects, and a thriving tech ecosystem, ultimately contributing to overall economic growth in the state.
As a result, the Anambra State ICT Agency is reaching out to all Internet Service Providers (ISPs) operating in the state to unite and support the proposed Internet Exchange Point. This exchange point will act as a central hub, bringing together various network operators, higher educational institutions providing internet services, and ISPs.
The plan, according to MD/CEO of Internet Exchange Point of Nigeria, IXPN, Muhammed Rudman, is to explore the possibility of setting up an Internet Exchange Point in Anambra state.
He said; "We, at IXPN want to partner with the state govt to see how we can bring about all the key networks operating within the state, the higher educational institutions, and the ISPs to engage with them towards inter-connectivity and towards promoting the ICT ecosystem within the state.
"Call it, a tripartite collaboration between IXPN, Anambra state Government, and the Service Providers towards establishing an internet exchange point that will provide interconnectivity and reduce the cost of internet access in Anambra State."
This collaborative initiative is expected to create an environment conducive to cooperation, knowledge sharing, and efficient internet traffic exchange and the Anambra State ICT Agency is delighted to be driving this agenda on behalf of Mr Governor.