Anambra Media Gist
Anambra ICT boss, Fred Agbata, shines at World Bank, Minister's Cocktail
ICT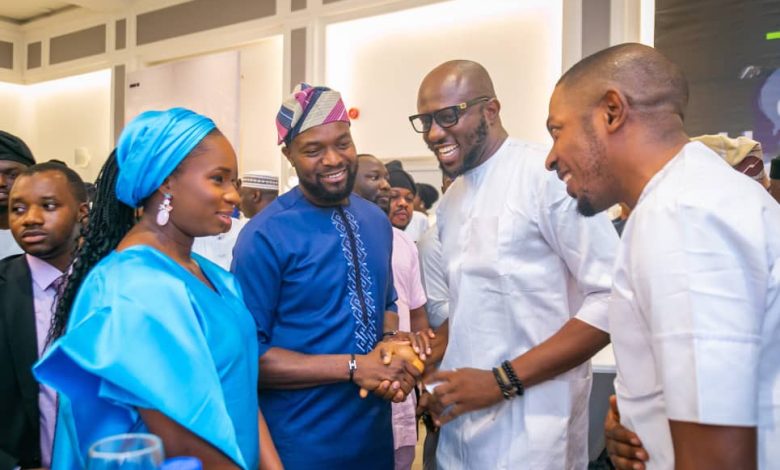 By Our correspondent
Anambra ICT boss, Fred Agbata, shines at World Bank, Minister's Cocktail.
At the Welcome Cocktail organized for the incoming Minister of Communications, Innovations and Digital Economy, Dr Bosun Tijani, on Friday, 25th August, 2023 at Fraser Suites, Abuja, Anambra once again shone!
The event put together by the World Bank on behalf of the Digital Economy Ecosystem in Nigeria, exclusively invited eggheads in the country's digital economy sector, to welcome the Honourable Minister and to share insights, ideas and innovative strategies that will contribute to the growth and advancement of Nigeria's digital economy.
Anambra's own, Chukwuemeka Fred Agbata, CFA, MD/CEO of the State ICT Agency, was not just present at the table of 'great men,' but was also integral in conversations around the digitization question, having thrived for over two decades in the 'tech' industry.
The incoming Minister, who is an ecosystem colleague of CFA, as well as other invitees at the event, would not also hold back in sharing exciting accounts of the opportunities exploits and accomplishments of the tech ecosystem.
From engagements at the event, there are also numerous prospects for the actualization of the 'Everything Technology and Technology Everywhere' vision of Mr Governor, Prof Charles Chukwuma Soludo, CFR, that will be unfolding in the future. Strings to be pulled!
Overall, the prominence enjoyed by Anambra and CFA's presence in the discussions at the Cocktail, speaks to the efforts of Mr Governor, at mobilizing Anambra's human and fiscal resources everywhere, towards achieving a forward-looking, liveable and prosperous homeland.
A strong believer that persons hired to work for government must bring value to the state governance, Mr Governor had hired CFA and provided him with the required support and milieu, to drive the digitization vision of his administration.
The countless wins this will yield for Anambra State in the near future, is best experienced than foretold!