Health
Anambra woman gives birth to 9 babies( nonuplets) in Cameroon
Health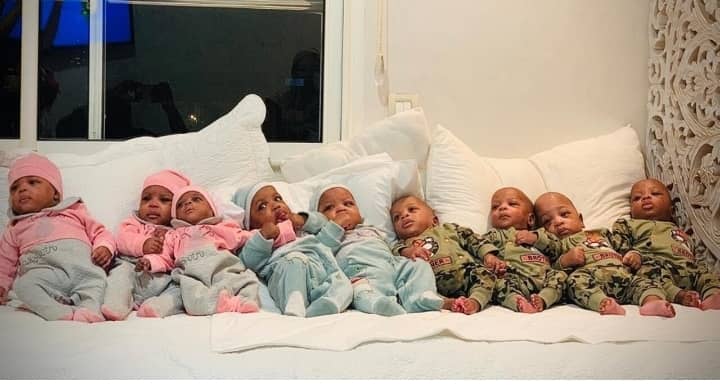 Our correspondent
An Anambra State woman residing in Cameroon has given birth to a remarkable set of nonuplets( nine bsbies at once)
The babies comprised six girls and three boys.Canal 2 International( Cameroon TV) first exclusively reported the story.
Anthonia Madu Obianuju, 45 years old, achieved this remarkable feat at a hospital in Limbe, situated in the Fako Division of the South West Region.
She had been under medical care there throughout her pregnancy.
The news of her extraordinary delivery quickly spread, leaving many in disbelief due to the unprecedented nature of the event.
In an interview with Canal 2, a prominent Cameroonian television channel, Obianuju shared her surprise at the outcome.
She said Initially she was anticipating twins following an ultrasound, but she ended up giving birth to nonuplets, an outcome that caught her off guard.
She said,"We had undergone an ultrasound and initially believed it was a pair of twins, but when it came time for delivery, I was unexpectedly blessed with nonuplets. It was a completely unforeseen turn of events," Obianuju recounted.
Grateful for the support and well-wishes she has received, she conveyed her gratitude, stating, "I am truly thankful to everyone who has kept us in their prayers, and I want to reassure them that with God, nothing is impossible."
SOURCE: Canal 2, a prominent Cameroonian television